Age is Just a Number and Mine is Unlisted
by
Joanne Friedland Roberts, Co-Founder, WHAT NOW WHAT NEXT, a collaborative network for women entrepreneurs 40+. She's created 3 original TV series, is a web pioneer & serial entrepreneur.
Tweet this story The twitter logo
But the older I get, the more I hope to live to 100
For years I walked around saying, "age is just a number and mine is unlisted." I still wake up feeling 35, but one look in the mirror tells me otherwise. The older I get, the younger people in their 50's seem to me, and the more I hope to live to 100.
The women in Okinawa are a great inspiration, with the world's largest percentage of female centenarians. Much of their longevity is credited to their "moais," five or more girlfriends they meet in childhood who remain close friends for the rest of their lives. These "moais" interact frequently for athletic workouts, conversations, meals and get-togethers, serving as extended family and solving problems as a group. Not surprisingly, they spend plenty of time relaxing and drinking sake too.
I resonate completely with the "moais" approach to life. My long-term women friends get together as often as we can, taking yoga classes, paddleboarding, biking, hiking, cooking, or just hanging out. We trade stories, make-up, styling tips and anti-aging serums while we get our hair cut and colored, going blonder every year.
Okinawan's centenarians also share a belief in a principle called Ikigagai, roughly translated as "the reason they wake up in the morning, their purpose." Over the years my "moais" have gained and shared much wisdom too, learning to meditate, practicing mindfulness and experiencing the satisfaction of "giving back" by joining the boards of not-for- profits and mentoring young people in our professions.
We serve as sounding boards and springboards for each other in work and life, through passages large and small. We've celebrated the exhilaration of marriage, childbirth, adoption and sending our kids off to college. And we've held hands during the overwhelming sadness of divorce and the death of parents, siblings and friends. We talk a lot more now about the deeper meaning of life, living more fully in the moment and appreciating all we have. I know wouldn't be the woman I am without my girlfriends, and I'm sure they feel the same way about me. 100 anyone?
Tweet this story The twitter logo
Joanne Friedland Roberts, Co-Founder, WHAT NOW WHAT NEXT, a collaborative network for women entrepreneurs 40+. She's created 3 original TV series, is a web pioneer & serial entrepreneur.
The Thrive Global Community welcomes voices from many spheres. We publish pieces written by outside contributors with a wide range of opinions, which don't necessarily reflect our own. Learn more or join us as a community member!
" People look for retreats for themselves, in the country, by the coast, or in the hills . . . There is nowhere that a person can find a more peaceful and trouble-free retreat than in his own mind. . . . So constantly give yourself this retreat, and renew yourself. "
Like Thrive Global on Facebook The Facebook logo
Follow Thrive Global on Twitter The twitter logo
Follow Thrive Global on Instagram The Instagram logo
Follow Thrive Global on Medium The Medium logo

Age is Just a Number in the World of PR
Q: How does one break into the industry, especially a mature worker who recently finished a bachelor's degree in communications?
San Francisco, Calif.
A: When looking for a job, age is only a barrier if you let it be. The best way to approach a job search is like an entrepreneur starting a new venture. Just like a company is trying to sell their products, you are trying to sell your skills.
Before you get started on the job search, make sure you ask yourself the same questions an entrepreneur would: How can I offer differentiation? Where are the voids in my industry, and how can I fill them? What do I add that makes me irreplaceable? Once you begin answering these questions, you start to create a brand and carve out a niche for yourself.
As for the actual job hunt, before diving in, consider these things:
In PR, knowing what is going on in the world is very important. If you lack basic pop culture knowledge, this is one of the easiest ways to date yourself. I am not saying you need to be an encyclopedia, but you should know enough to hold a conversation. Things to pay attention to include latest celebrity news, viral videos and stories on emerging brands.
Here is where age could play a role. One of the biggest disadvantages to a mature worker is when he or she doesn't understand social media. Just because Facebook wasn't around when you were a teenager, doesn't mean you shouldn't embrace technology.
I am 25, and I have never used Pinterest or Tumblr and started using Twitter only two months ago. Yet, I am familiar with each outlet and its advantages and disadvantages.
When making your way into the world of PR, you don't need to be a social media genius. But you should have an idea of what each platform offers.
One of the biggest things that sets apart younger generations from older ones is their definition of workplace. Employers nowadays are not always looking to hire in the traditional sense. If you have your heart set on a 9-to-5 schedule, you might never get your foot in the door, especially in PR.
We all have our insecurities, but you don't want your potential employer to know about them right off the bat. As a defense mechanism, you might make a joke about your age or justify why they need to look past it. Try to avoid doing that, because you don't want to bring attention to your weaknesses.
Define what you bring to the table.
Pick one or two things you are really good at, and make sure potential employer knows your strengths. Like any entrepreneur would do, you have to define your niche. It is more important to truly succeed at a few skills rather than try to be good at everything.
Looking for a job and starting your own business are not all that different. Being flexible is one of the most important characteristics of an entrepreneur and this trait can also come in handy as you look for a job.
Have a question for Entrepreneur's experts? Submit your questions in the comments section below or tweet us, using the hashtag #ENTexpert. Include your first and last name, your location (city and state) and the name of your business.
what is an agi number
12 People Living Their Best Life At Every Stage, Proving Age Really Is Just A Number
Oftentimes, growing old gets a bad rap. People try to slow down the process of aging through beauty regimens, diets, and other extremes, all while worrying about their next birthday.
But there are plenty of people turning society's notion of aging completely on its head to demonstrate that the aging process can be beautiful, and something we shouldn't be fighting, but rather celebrating. Through them, we see that we can age happily and gracefully, and that growing old can actually bring us so much joy.
To show just how great life is at every stage, we're highlighting 12 people who are showing us that we never have to slow down, and that it's always best to keep a positive mindset.
what is an agi number
Find Your Way     HOME      Search     Browse     Site Info    
Quotations about Age
Welcome to my page of quotations about age, aging, and youth. Even though I've been collecting these since I was thirteen, I must admit that this page has grown quite a bit since my late thirties and early forties, when the subject suddenly became a lot more personal to me. If you are looking for quotes about specific ages — that is, years or decades of life — scroll down to the bottom third of the page "Specific Years of Age" which covers everything from early childhood to late life, with an emphasis on middle-age years. The "this many years old" quotes can be great for making birthday cards match the specific number of candles on the cake. Please enjoy the quotes, and I'll keep adding them as I tick-tock the years away reading (at arms' length) old books! —tεᖇᖇ¡·g
Age, toward which you draw amid the storms of life, is nothing so dreadful. Those who call it so have found all stages of life unwelcome, thanks to their mishandling of life, not to a particular age.
Francesco Petrarca (Petrarch), letter, c.1366–1367, translated by Morris Bishop, 1966
The mind of man, his brain, and nerves, are a truer index of his age than the calendar.
Percy Bysshe Shelley, 1822, quoted in Records of Shelley, Byron, and the Author by Edward John Trelawny, 1878
How stunning are the changes which age makes in a man while he sleeps!
Mark Twain, letter to William Dean Howells, 1887 August 22nd
Spiritual age is determined by the acts which make the mornings and evenings of the soul, and not by the motions of the physical globe. The soul should have its own cycles and revolutions, presenting in turn every portion of its existence to the vivifying influence of the great source of light.
Henry James Slack (1818–1896), The Ministry of the Beautiful, "Conversation IV: Spring-time on the Western Coast," 1850   [Lyulph speaking —tεᖇᖇ¡·g]
My son, we ought to lay up a stock of absurd enthusiasms in our youth, or else we shall reach the end of our journey with an empty heart, for we lose a great many on our way.
Victor Cherbuliez, Samuel Brohl and Partner, 1877, translated from French (translator unspecified)
The aging process has you firmly in its grasp if you never get the urge to throw a snowball.
The excesses of our youth, are drafts upon our old age, payable with interest, about thirty years after date.
C.C. Colton, Lacon: or, Many Things in Few Words; Addressed to Those Who Think, 1820 (no. LXXVI)   [William Kitchiner later quoted this as "twenty years." —tεᖇᖇ¡·g]
If you would keep young: be cheerful, keep working, and love one another.
To remain always young, we need only do at every age what harmonises with it.
Max Nordau (184&9ndash;1923), "The Art of Growing Old," How Women Love and Other Tales (Soul Analysis), translated from the German by an unnamed translator, 1896
I admit that I am an old man. I read my years in my mirror, others read them on my brow.
Francesco Petrarca (Petrarch), letter, c.1366–1367, translated by Morris Bishop, 1966
O murmuring heart! thy pleasures may decay,
Thy faith grow cold, thy golden dreams take wing;
Still in the realm of faded youth and joy,
Heaven kindly leaves some bird of hope to sing.
Albert Laighton (182&9ndash;1887), "In the Woods," c.1859
Two things you discover when you're older and wiser — you're not actually any wiser, and behind the wrinkles, you're not any older, either.
Age is a question of mind over matter. If you don't mind, it doesn't matter.
Leroy "Satchel" Paige
Nobody grows old merely by living a number of years. We grow old by deserting our ideals. Years may wrinkle the skin, but to give up enthusiasm wrinkles the soul.
Age — A youthful old.
Felix Gregory de Fontaine (1832–1896), A Cyclopedia of the Best Thoughts of Charles Dickens, 1872
You are as young as your faith, as old as your doubt; as young as your self-confidence, as old as your fear; as young as your hope, as old as your despair.
So go securely, do not delay; a harbor opens where you feared a shipwreck.
Francesco Petrarca (Petrarch), letter, c.1366–1367, translated by Morris Bishop, 1966
Growing old is mandatory; growing up is optional.
In youth the days are short and the years are long; in old age the years are short and the days long.
Nikita Ivanovich Panin
Age does not diminish the extreme disappointment of having a scoop of ice cream fall from the cone.
In a man's middle years there is scarcely a part of the body he would hesitate to turn over to the proper authorities.
Wrinkles should merely indicate where the smiles have been.
Mark Twain, Following the Equator
Time, that sad destroyer of youth's airy castles, seemed to have passed over them with a charmed wing.
Edward Parmele, "A Leaf from Indian Island," 1840
There's a sore trial in middle life. Hearts grow cold with care, and the life He gives, too often seems buried, because of the load of earthly thought above it; and then we appear to ourselves to live to this world, whilst the things of this world crowd upon us. But where the will is stedfast, and sin withstood, the true life springs forth again as the earthly tabernacle decays. Old age is a blessed time. It gives us leisure to put off our earthly garments one by one, and dress ourselves for Heaven.
[S]tudy and obey those natural and moral laws whose observance will prolong our days and keep us young in heart and intellect long after the hair is silvered by the touch of time.
W.J. Hunter, "How to Keep Young," Health Magazine, October 1899
The dreams of our early morning
Like the dew had passed away;
Our skies of gold and crimson
Had turned to cloud and gray.
In the years that lay before us,
Half seen through the distant haze,
The winters grew drearily longer
And briefer the summer days.
Edith Palmer, "October Violets," c.1872
Some of you will perhaps be surprised — though not those who best understand that nothing is surprising in the human spirit — when I say that life never seemed so beautiful as it does now, when to many others it begins to be a burden. May God, who has brought me to this age, transport me from this vain mortal life to the true eternal life, as now I prize higher one day of this ripeness than do most young man prize a year of their bloom…
Francesco Petrarca (Petrarch), letter, c.1366–1367, translated by Morris Bishop, 1966
The years teach much which the days never knew.
Ralph Waldo Emerson
Inflation is when you pay fifteen dollars for the ten-dollar haircut you used to get for five dollars when you had hair.
Then autumn comes, with its first flush of youth gone, but ripe and mellow, midway in time between youth and age, with sprinkled grey showing on the temples.
[A] youthful old age is the rich and mellow autumn of life. the mind is ripe in wisdom. the intellect is still active and vigorous. spiritual character has reached its full terrestrial maturity of virtue.
W.J. Hunter, "How to Keep Young," Health Magazine, October 1899
On the other hand, as the years increase, things look smaller, one and all; and Life, which had so firm and stable a base in the days of our youth, now seems nothing but a rapid flight of moments, every one of them illusory.
Arthur Schopenhauer (1788–1860), "The Ages of Life," Aphorismen zur Lebensweisheit, translated by T. Bailey Saunders, 1891
Youth is a wonderful thing. What a crime to waste it on children.
George Bernard Shaw
There is no pleasure worth forgoing just for an extra three years in the geriatric ward.
Growing old isn't so bad when you consider the alternative.
Do not regret growing older. It is a privilege denied to many.
A man's age is something impressive, it sums up his life: maturity reached slowly and against many obstacles, illnesses cured, griefs and despairs overcome, and unconscious risks taken; maturity formed through so many desires, hopes, regrets, forgotten things, loves. A man's age represents a fine cargo of experiences and memories.
Antoine de Saint-Exupéry, Wartime Writings 1939-1944, translated from French by Norah Purcell
A man is not old until regrets take the place of dreams.
How old would you be if you didn't know how old you were?
Be on the alert to recognize your prime at whatever time of your life it may occur.
Father Time is not always a hard parent, and, though he tarries for none of his children, often lays his hand lightly upon those who have used him well; making them old men and women inexorably enough, but leaving their hearts and spirits young and in full vigour. With such people the grey head is but the impression of the old fellow's hand in giving them his blessing, and every wrinkle but a notch in the quiet calendar of a well-spent life.
The first sign of maturity is the discovery that the volume knob also turns to the left.
When I was younger I could remember anything, whether it happened or not; but my faculties are decaying, now, & soon I shall be so I cannot remember any but the latter. It is sad to go to pieces like this, but we all have to do it.
Mark Twain  [Also, "When I was younger, I could remember anything, whether it had happened or not; but my faculties are decaying now and soon I shall be so I cannot remember any but the things that never happened." —tεᖇᖇ¡·g]
Middle age is when your age starts to show around your middle.
. that middle road of life which leads downhill all too rapidly.
Shirley, "Mr. Disraeli's Lothair," 1870
Years ago we discovered the exact point, the dead center of middle age. It occurs when you are too young to take up golf and too old to rush to the net.
Perhaps the greatest adventure in life is that period between the ignorance of knowledge and the knowledge of ignorance, called Middle Age. In the latitude of forty, human beings become human for the first time, and realise the impotence of being earnest. Having suffered the youthful pains of Age they enjoy the soothful pæans of agelessness. They make up for the time lost in being young by being young, although no longer young. They are neither young nor old, callow nor sallow, foolish nor mulish, puerile nor senile, half-baked nor fully cooked. They pause in their flight, and for a moment call a strike against the tyrant Time. They are for the nonce as ageless as Julius Caesar's unformed thoughts and their emotions are as piquant as a pickled pin-cushion. Middle-age is neither muddle-age nor fuddle-age—it is the age of reason defying "reason"; the age when man sees himself as mothers see him; thin on top and plump beneath, slightly gone in wind and teeth, caring naught for looks or "lacks," out to show that "tacks is tacks."
Kenneth Alfred Evelyn Alexander (c.18&09ndash;1953), "The I.O.U.'s Have It," in The New Zealand Railways Magazine, 1931 June 1st
Everyone is the age of their heart.
There is always a lot to be thankful for, if you take the time to look. For example, I'm sitting here thinking how nice it is that wrinkles don't hurt.
Youth is a disease from which we all recover.
There was no respect for youth when I was young, and now that I am old, there is no respect for age — I missed it coming and going.
I still have a full deck; I just shuffle slower now.
Age is a high price to pay for maturity.
By the time I have money to burn, my fire will have burnt out.
There is more felicity on the far side of baldness than young men can possibly imagine.
Logan Pearsall Smith
We are young only once, after that we need some other excuse.
The key to successful aging is to pay as little attention to it as possible.
The first half of life consists of the capacity to enjoy without the chance; the last half consists of the chance without the capacity.
Mark Twain, letter to Edward Dimmit, 1901 July 19th
It's sad to grow old, but nice to ripen.
It's like this. Father Time keeps pitching the years at us. We swing and miss at a few. We hit a few out of the park. We try not to take any called strikes.
Grow old with me! The best is yet to be.
And never say you are too old. You do not say it now, perhaps; but by and by, when the hair grows gray and the eyes grow dim and the young despair comes to curse the old age, you will say: "It is too late for me." Never too late! Never too old! How old are you—thirty, fifty, eighty? What is that in immortality?
Lyman Abbott, "Out of the Past," sermon preached in Appleton Chapel, Harvard College, Sunday evening, March 26, 1899
Youth would be an ideal state if it came a little later in life.
Old age is fifteen years older than I am.
Oliver Wendell Holmes
Men do not quit playing because they grow old; they grow old because they quit playing.
Oliver Wendell Holmes
I advise you to go on living solely to enrage those who are paying your annuities. It is the only pleasure I have left.
There's no such thing as too late. That's why they invented death.
From the movie Out to Sea
I was wrong to grow older. Pity. I was so happy as a child.
Antoine de Saint-Exupéry, Flight to Arras, 1942, translated from French by Lewis Galantière
Age is opportunity no less,
Than youth itself, though in another dress,
And as the evening twilight fades away,
The sky is filled with stars, invisible by day.
Henry Wadsworth Longfellow, Morituri Salutamus
The soul's dark cottage, battered and decayed,
Lets in new light through chinks that time hath made.
There is still no cure for the common birthday.
Some people, no matter how old they get, never lose their beauty — they merely move it from their faces into their hearts.
I think your whole life shows in your face and you should be proud of that.
Grandchildren don't make a man feel old; it's the knowledge that he's married to a grandmother.
G. Norman Collie
You can't hide your true colors as you approach the autumn of your life.
I don't believe one grows older. I think that what happens early on in life is that at a certain age one stands still and stagnates.
It's important to have a twinkle in your wrinkle.
There is no old age. There is, as there always was, just you.
When I can look Life in the eyes,
Grown calm and very coldly wise,
Life will have given me the Truth,
And taken in exchange — my youth.
The surest sign of age is loneliness. While one finds company in himself and his pursuits, he cannot be old, whatever his years may number.
A. Bronson Alcott, "Fellowship," Tablets, 1868
Who does not wish to be beautiful, and clever, and rich, and to have back, in old age, the time spent trying to be any of them.
None are so old as those who have outlived enthusiasm.
Henry David Thoreau
My falling hair, my roughened skin, my snowy crown, testify that my winter has come. But I render thanks to him who watches and guides us at dawning and at evening, from childhood to decrepitude.
Francesco Petrarca (Petrarch), letter, c.1366–1367, translated by Morris Bishop, 1966
I recently had my annual physical examination, which I get once every seven years, and when the nurse weighed me, I was shocked to discover how much stronger the Earth's gravitational pull has become since 1990.
Old wood best to burn, old wine to drink, old friends to trust, and old authors to read.
Quoted by Francis Bacon, Apothegm
Few people know how to be old.
François VI de la Rochefoucault (1613–1680)
To know how to grow old is the master-work of wisdom, and one of the most difficult chapters in the great art of living.
We've put more effort into helping folks reach old age than into helping them enjoy it.
First you forget names, then you forget faces, then you forget to pull your zipper up, then you forget to pull your zipper down.
The tragedy of old age is not that one is old, but that one is young.
Oscar Wilde, The Picture of Dorian Gray, 1891
It is possible at any age to discover a lifelong desire you never knew you had.
When it comes to staying young, a mind-lift beats a face-lift any day.
Give me chastity and continence, but not yet.
Saint Aurelius Augustine
Regrets are the natural property of grey hairs.
You know you've reached middle age when a doctor, not a policeman, tells you to slow down, all you exercise are your prerogatives and it takes you longer to rest than to get tired.
We grow gray in our spirit long before we grow gray in our hair.
Gray locks,—Nature's flag of truce.
James Lendall Basford (1845–1915), Seven Seventy Seven Sensations, 1897
It is autumn; not without
But within me is the cold.
Youth and spring are all about;
It is I that have grown old.
Henry Wadsworth Longfellow, "Autumn Within"
Life is one long process of getting tired.
Samuel Butler, Notebooks
Don't worry about avoiding temptation — as you grow older, it starts avoiding you.
Old age is the most unexpected of all the things that happen to a man.
Leon Trotsky (Lev Davidovich Bronstein), Diary in Exile, 1935
What this country needs is radicals who will stay that way regardless of the creeping years.
Everything slows down with age, except the time it takes cake and ice cream to reach your hips.
John M. Wagner ("Maxine")
A person is always startled when he hears himself seriously called an old man for the first time.
Oliver W. Holmes, Sr.
Old Time, who changes all below,
To wean men gently for the grave.
Caroline Elizabeth Sarah Norton
Morality comes with the sad wisdom of age, when the sense of curiosity has withered.
When you're a young man, Macbeth is a character part. When you're older, it's a straight part.
As a graduate of the Zsa Zsa Gabor School of Creative mathematics, I honestly do not know how old I am.
You are only young once, but you can stay immature indefinitely.
They say that age is all in your mind. The trick is keeping it from creeping down into your body.
The other day a man asked me what I thought was the best time of life. "Why," I answered without a thought, "now."
One has to spend so many years in learning how to be happy. I am just beginning to make some progress in the science, and I hope to disprove Young's theory that "as soon as we have found the key of life, it opes the gates of death." Every year strips us of at least one vain expectation, and teaches us to reckon some solid good in its stead. I never will believe that our youngest days are our happiest. Childhood is only the beautiful and happy time in contemplation and retrospect: to the child it is full of deep sorrows, the meaning of which is unknown. Witness colic and whooping-cough and dread of ghosts, to say nothing of hell and Satan, and an offended Deity in the sky, who was angry when I wanted too much plum-cake. Then the sorrows of older persons, which children see but cannot understand, are worse than all. All this to prove that we are happier than when we were seven years old, and that we shall be happier when we are forty than we are now, which I call a comfortable doctrine, and one worth trying to believe!
Like a lot of fellows around here, I have a furniture problem. My chest has fallen into my drawers.
Billy Casper, about golf's Senior Tour
Life is a moderately good play with a badly written third act.
Never use the passing years as an excuse for old age.
Time may be a great healer, but it's a lousy beautician.
Beautiful is old age—beautiful as the slow-dropping mellow autumn of a rich glorious summer. In the old man, Nature has fulfilled her work; she loads him with blessings; she fills him with the fruits of a well-spent life; and, surrounded by his children and his children's children, she rocks him softly away to a grave, to which he is followed with blessings. God forbid we should not call it beautiful.
We try to achieve beauty by covering up all traces of age and end up looking like we tried to achieve youth by covering up all traces of beauty.
A man is not old as long as he is seeking something.
The great thing about getting older is that you don't lose all the other ages you've been.
One evil in old age is, that as your time is come, you think every little illness is the beginning of the end. When a man expects to be arrested, every knock at the door is an alarm.
Sydney Smith, letter to Robert Wilmot-Horton, 1836 February 8th
You're never too old. Unfortunately, you're always too young to know it.
Youth disserves; middle age conserves; old age preserves.
Martin H. Fischer (187&9ndash;1962)
One of the best parts of growing older? You can flirt all you like since you've become harmless.
Spiritual sloth, or acedia, was known as The Sin of the Middle Ages. It's the sin of my middle age, too.
Mignon McLaughlin, The Neurotic's Notebook, 1960
Nothing is more enjoyable than a leisured old age.
We turn not older with years, but newer every day.
Old men are fond of giving good advice, to console themselves for being no longer in a position to give bad examples.
François La Rochefoucauld
Middle age is when a narrow waist and a broad mind begin to change places.
Middle age is youth without its levity, and age without decay.
There must be a day or two in a man's life when he is the precise age for something important.
Franklin P. Adams
Where did the time go? Yesterday, I was a girl, and today, I suddenly find myself in the autumn of my years with the cold winds of winter breathing down my neck.
Peggy Toney Horton
You can live to be a hundred if you give up all things that make you want to live to be a hundred.
I don't do alcohol anymore — I get the same effect just standing up fast.
Strive as I will, I cannot keep my ship from drifting either toward God or toward death. I would like to find again the current of life, forget my age, but it is impossible: the estuary is too wide and already has some of the characteristics of the ocean. I can see the shores only through a veil of mist. What I still have in common with other men are the seasons, the transition from one to the other, to which I have always so keenly responded. It is the familiar current that I must find again by opening the books I have loved, and thus, in regard to them, pursue a meditation that is peaceful and down to earth.
François Mauriac (1885–1970), "Man and Nature, and Art, and what it should be," Nouveaux Mémoires Intérieurs, 1965, translated from the French by Herma Briffault, The Inner Presence: Recollections of My Spiritual Life, 1968
Age is just a number. Mine is unlisted.
Age is a prison
we cannot escape
but only by death,
into another world.
Middle age is the time when a man is always thinking that in a week or two he will feel as good as ever.
An aged man is but a paltry thing,
A tattered coat upon a stick, unless
Soul clasp its hands and sing, and louder sing
For every tatter in its mortal dress.
William Butler Yeats, Sailing to Byzantium
You can't reach old age by another man's road. My habits protect my life but they would assassinate you.
Mark Twain, seventieth birthday speech, 1905
The loose-leaf binder of Mother's letters sat on the kitchen table. she opened the binder. "My darling daughter, I miss you when I'm away and maybe you don't know that. I miss you listening to me, for one thing. You get old and you realize there are no answers, just stories."
Garrison Keillor, Pontoon: A Novel of Lake Wobegon, 2007  [Okay, I'm just going to throw in a crazy side note here, because it's my site and I can. The typeface for the dropcaps in this book is really cute! Kinda fancy and yet fun at the same time. As Brick on The Middle says, "I'm a sucker for a good font." —tεᖇᖇ¡·g]
Whatever a man's age, he can reduce it several years by putting a bright-colored flower in his button-hole.
Mark Twain, The American Claimant
That time of year thou mayst in me behold
When yellow leaves, or none, or few, do hang
Upon those boughs which shake against the cold,
Bare ruin'd choirs, where late the sweet birds sang.
In me thou seest the twilight of such day,
As after sunset fadeth in the west,
Which by-and-by black night doth take away.
Age is a slowing down of everything except fear.
Mignon McLaughlin, The Neurotic's Notebook, 1960
The older I grow the more I distrust the familiar doctrine that age brings wisdom.
Middle age is when you choose your cereal for the fiber, not the toy.
[O]ften, I am not all that exhausted, just either whining, apathetic or just simply not getting on to the next thing. This is why I try to be in environments that don't give me the opportunity to go sideways. Age has forced me to trade in some energy for more resolve. I think it's a good deal.
Henry Rollins, "Empowerment Through Libraries," November 2013, LA Weekly
I look back on the time I've wasted, and I'm just glad I wasted it while I still had the chance.
Ev'ry season hath its pleasures:
Spring may boast her flow'ry prime,
Yet the vineyard's ruby treasures
Brighten autumn's sob'rer time.
So life's year begins and closes;
Days, though short'ning, still can shine;
What, though youth gave loves and roses,
Age still leaves us friends and wine.
Thus may we, as years are flying,
To their flight our pleasures suit,
Nor regret the blossoms dying,
While we still can taste the fruit.
Thomas Moore, "Spring and Autumn"
Age seldom arrives smoothly or quickly. It's more often a succession of jerks.
Morning is brightest when it is breaking,
Music is sweetest just at its waking,
Stars are most beautiful when first they glimmer,
Time renders all bright things colder and dimmer.
Florence Percy (Elizabeth Anne Chase Akers Allen, 1832–1911), "A Lullaby," Forest Buds, from the Woods of Maine, 1855
The brain forgets much, but the lower back remembers everything.
Wisdom doesn't necessarily come with age. Sometimes age just shows up all by itself.
We are always the same age inside.
The relentless punctuality, the unwearied urgency, of old Time. The slow whitening and thinning of the hair; the gradual incision of wrinkles; the queer antics of the sight, which holds the newspaper at farther and farther removes, until at last it is forced to succumb to glasses; the abated pace in walking; the dexterous avoidance of stone walls in country rambles; the harmless frauds lurking in the expressed reasons for frequent pauses in climbing a hill to turn and see the landscape. the general and gradual adjustment to greater repose: all these surely are adequate reminders and signs of the sovereignty of Time.
George William Curtis, "Editor's Easy Chair" ("The New Year"), Harper's New Monthly Magazine, January 1887
Old age ain't no place for sissies.
At my age, you not only have bittersweet memories, you make bittersweet plans.
Middle age is having a choice between two temptations and choosing the one that'll get you home earlier.
I fear vastly more a futile, incompetent old age than I do any form of death.
William Allen White
Wrinkled was not one of the things I wanted to be when I grew up.
Like our shadows, our wishes lengthen as our sun declines.
Edward Young, Night Thoughts
My younger passions are still listening, as I age.
Don't let aging get you down. It's too hard to get back up.
Attributed to John Wagner
As we grow older, our capacity for enjoyment shrinks, but not our appetite for it.
Mignon McLaughlin, The Neurotic's Notebook, 1960
You know you're getting old when all the names in your black book have M.D. after them.
Age transfigures, or petrifies.
Marie Dubsky, Freifrau von Ebner-Eschenbach (1830–1916), translated by Mrs Annis Lee Wister, 1882
You spend 90% of your adult life hoping for a long rest and the last 10% trying to convince the Lord that you're actually not that tired.
Lord save us all from old age and broken health and a hope tree that has lost the faculty of putting out blossoms.
Mark Twain, letter to Joe Goodman, April 1891
It's hard to feel middle-aged, because how can you tell how long you are going to live?
Mignon McLaughlin, The Neurotic's Notebook, 1960
I was young and foolish then; now I am old and foolisher.
Mark Twain, a Biography
So, as the season was autumnal and the trees were turning brown, I chose a strictly appropriate sentence to be commented upon, "We all do fade as a leaf." It was to be a serious, reflective, almost sentimental discourse, upon the approach of age, the mellowness and beauty of the ripening fruit of experience, the kindly wisdom which was to make up for the cruder joys of youth.
Adeline Sergeant, The Story of a Penitent Soul: Being the Private Papers of Mr. Stephen Dart, Late Minister at Lynnbridge in the County of Lincoln, 1892
They're not gray hairs. They're wisdom highlights.
Tired. The body has forgotten to be tired, under the supreme weariness of the soul. It is the soul which is tired. It is the soul whose wings have been broken beneath the wheel. Once they could have flown into the white light,—soared to the stars, now. now I am old.
Virginia Woodward Cloud, "The Eleventh Hour," Dixie, August 1899
Inside every older person is a younger person wondering what happened.
"Ah," he murmured, "it was ever my prayer, 'Lord, let me grow old in body, but let my soul stay young; let my voice quaver and falter, but never my hope.' And this is how I end."
Israel Zangwill, Dreamers of the Ghetto, "From a Mattress Grave," 1897   [character Heinrich Heine speaking —tεᖇᖇ¡·g]
I am now old enough to no longer have a fear of dying young.
Bruce Ades, c.1990
I feel that I have triumphed over my body, that old enemy which waged many a cruel war on me, and I seem to be driving a laureled chariot up the sacred way to the Capitol of my soul, dragging at chariot-tail my conquered passions, the insidious foes of virtue firmly bound, and pleasure in chains.
Francesco Petrarca (Petrarch), letter, c.1366–1367, translated by Morris Bishop, 1966
Middle age is when we can do just as much as ever — but would rather not.
In the central place of every heart there is a recording chamber. So long as it receives a message of beauty, hope, cheer, and courage — so long are you young. When the wires are all down and our heart is covered with the snow of pessimism and the ice of cynicism, then, and only then, are you grown old.
Is that a birthday? 'tis, alas! too clear;
'Tis but the funeral of the former year.
The sun shines different ways in summer and winter. We shine different ways in the seasons of our lives.
No spring nor summer's beauty hath such grace
As I have seen in one Autumnal face.
John Donne, "Elegy IX: The Autumnal"
Love, benevolence, gratitude, and hope enrich the heart, energize the mind, and reanimate the body. Hatred, envy, revenge, and despair impoverish, enfeeble, and depress. Mental and moral hygiene—a cheerful spirit and the employment of every waking moment in work, study, recreation and social intercourse will keep us young and sweet and attractive in spite of furrowed cheeks and faltering footsteps; but an irritable fretful disposition will stamp premature age on mind and heart, and defy all the power of mere physical hygiene.
W.J. Hunter, "How to Keep Young," Health Magazine, October 18&9  [a little altered —tεᖇᖇ¡·g]
To get back my youth I would do anything in the world, except take exercise, get up early, or be respectable.
Oscar Wilde, The Picture of Dorian Gray, 1891
In my young days, I was always pleased to hear a ring at my door: ah! thought I, now for something pleasant. But in later life my feelings on such occasions were rather akin to dismay than to pleasure: heaven help me! thought I, what am I to do?
Arthur Schopenhauer (1788–1860), "The Ages of Life," Aphorismen zur Lebensweisheit, translated by T. Bailey Saunders, 1891
Middle age: When you're sitting at home on Saturday night and the telephone rings and you hope it isn't for you.
[H]e drew towards his premature old age, childless and lonely,—like the needle which, approaching within a certain distance of the pole, becomes helpless and useless, and, ceasing to tremble, rusts.
Lord Byron, about Alexander Pope
Zeal, n. A certain nervous disorder afflicting the young and inexperienced.
No wise man ever wished to be younger.
[D]on't grow old. With age comes caution, which is another name for cowardice. Whatever else you do in life, don't cultivate a conscience. Without a conscience a man may never be said to grow old. This is an age of very old young men.
Herbert Beerbohm Tree, as quoted by Hesketh Pearson ("Sir Herbert Tree," Modern Men and Mummers)
There's this youth culture that is really, really powerful and really, really strong, but what it does is it really discards people once they reach a certain age. I actually think that people are so powerful and interesting — women, especially — when they reach my age. We've got so much to say, but popular culture is so reductive that we just talk about whether we've got wrinkles, or whether we've put on weight or lost weight, or whether we've changed our hair style. I just find that so shallow.
Annie Lennox, interview with Chris Azzopardi, September 2014
When I was younger I was a lively, colorful flower swaying carefree in the breeze. As I mature I've become part of the vital, nourishing landscape from which other beautiful flowers grow.
Terri Guillemets, "Early autumn light," 2017
You know you've lived a few years when you start having your second thoughts first.
There are years that ask questions and years that answer.
Zora Neale Hurston
I admire and respect those unique and positive individuals who can "age without aging." The number of times a heart beats is not as important as its tempo and rhythm.
The elderly don't drive that badly; they're just the only ones with time to do the speed limit.
Age attacks when we least expect it.
May we keep a little of the fuel of youth to warm our body in old age.
Minna Thomas Antrim, "To Harder Times," A Book of Toasts, 1902
So scared of getting older
I'm only good at being young.
John Mayer, "Stop This Train," Continuum, 2006 &835;
[T]here is this value about the colour that men call colourless; that it suggests in some way the mixed and troubled averages of existence, especially in its quality of strife and expectation and promise. Grey is a colour that always seems on the eve of changing to some other colour; of brightening into blue or blanching into white or bursting into green and gold. So we may be perpetually reminded of the indefinite hope that is in doubt itself; and when there is grey weather in our hills or grey hairs in our heads, perhaps they may still remind us of the morning.
G.K. Chesterton, Alarms and Discursions, "The Glory of Grey"
It's a mere moment in a man's life between an All-Star Game and an Old-timers' Game.
It seems no more than right that men should seize time by the forelock, for the rude old fellow, sooner or later, pulls all their hair out.
George Dennison Prentice, Prenticeana, 1860
      People always fancy that we must become old to become wise; but, in truth, as years advance, it is hard to keep ourselves as wise as we were. Man becomes, indeed, in the different stages of his life, a different being; but he cannot say that he is a better one, and, in certain matters, he is as likely to be right in his twentieth, as in his sixtieth year.
      We see the world one way from a plain, another way from the heights of a promontory, another from the glacier fields of the primary mountains. We see, from one of those points, a larger piece of the world than from the other; but that is all, and we cannot say that we see more truly from any one than from the rest. When a writer leaves monuments on the different steps of his life, it is chiefly important that he should have an innate foundation and good̴&;will; that he should, at each step, have seen and felt clearly, and that, without any secondary aims, he should have said distinctly and truly what has passed in his mind. Then will his writings, if they were right at the step where they originated, remain always right, however the writer may develop or alter himself in the after times.
Johann Wolfgang von Goethe
At another year
I would not boggle
Except that when I jog
Ogden Nash, "Birthday on the Beach"
All diseases run into one, old age.
Ralph Waldo Emerson
Our best view of age is from a winter afternoon, between bare branches of the trees.
Terri Guillemets   [When I wrote this, I had in mind seeing the bare past which we cannot return to. Just over a year later, I came across the below Jean Paul quotation which has such similar imagery yet refers to being able to see the fullness of the future. Don't I just feel so much like a pessimist now‽ Beautiful work, Richter. —tεᖇᖇ¡·g]
Winter, which strips the leaves from around us, makes us see the distant regions they formerly concealed; so does old age rob us of our enjoyments, only to enlarge the prospect of eternity before us.
Jean Paul Friedrich Richter (1763– 1825)
My garden shall yet hang heavy with tardy bloom. I shall pluck the fig in its late ripeness. The sumac will crimson for me in the frost of the fall. I shall gather wild grapes in their empurpling, and come with wild hops torn from the tops of frost-touched trees. I shall gather myself in great, ripe, yellow sheaves of me, in great clusters of maturity.
Muriel Strode (1875–1964), "A Soul's Faring: XXIX," A Soul's Faring, 1921
"'Tis not by the gray of the hair that one knows the age of the heart," answered De Mauléon, in another paraphrase of Italian proverb.
Edward Bulwer, The Parisians, 1872
Some days my soul is windy,
blowing the dying leaves
off my aging bones.
but it's winter pains —
nothing a little spring won't cure.
Terri Guillemets, "3PM Sunbeams, Palms Blowing in Winter Wind," 2015
Young twigs will bend, but not old trees.
For young Twigs will bend with most Ease, before they grow stubborn or stiff-neck'd: And we ought to begin early to lay the Foundation of Learning, Knowledge, and Vertue, in the Morning of our Lives; for we are hardly safe from Corruption in our Nurse's Arms.
Oswald Dykes, c.1713  [A reflection on the English proverb "That which is bred in the Bone, will never out of the Flesh." —tεᖇᖇ¡·g]
'Tis Education forms the common mind,
Just as the Twig is bent, the Tree's inclin'd.
Alexander Pope (1688–1744)
Does age poison us, or do we poison age?
The paired butterflies are already yellow with August
Over the grass in the West garden;
They hurt me. I grow older.
Middle age: The time when you'll do anything to feel better, except give up what is hurting you.
If youth but know,
And old age only could.
Old age puts more wrinkles in our minds than on our faces.
Michel de Montaigne
The best way to live your life is to go to the other side of the rainbow young, but at a very old age.
Why is it, that the soul looks back
On its once fair, now faded track,
When Youth and Hope, so fondly bright,
Would onward still direct its flight?
In Manhood's more advancéd years,
We look on youth, and e'en its tears,
All fondly beaming on our gaze,
Seem bright thro' intervening days.
Such joyous freshness hath that time,
So pure the sunshine of its clime,
That turning back, those days to hail,
Bright Fiction lends to Truth her veil,
And o'er each scene of care or woe
Its brighter tints will gently throw:—
Thus sleeps on Midnight's darker hue
The zone that girds her robe of blue.
Robert Howe Gould, "Poetic Musings, Addressed to a Lady," 1840
The arctic loneliness of age.
S. Weir Mitchell
Though haply mellow'd by correcting time,
I thank thee, Heaven! that the bereaving world
Hath not diminish'd the subliming hopes
Of youth, in manhood's more imposing cares.
Robert Montgomery, "Death," A Universal Prayer; Death; A Vision of Heaven; and A Vision of Hell; &c. &c., 1829
One mellows almost without realizing it—a compensation of age, because anger is exhausting.
Robert Galbraith, The Silkworm, 2014
The true way to render age vigorous is to prolong the youth of the mind.
When the problem is not so much resisting temptation as finding it, you may just be getting older.
A man is as old as he's feeling,
A woman as old as she looks.
Seated on a Chippendale chair and writing on a portable typewriter with three fingers of each hand ("most amateur typists can only use two," she says proudly), she takes from six weeks to three months to produce a whodunit. She is still capable of producing two a year and has based four of them on the archaeological work which is now her chief interest. But "I don't think I dare do it again," she says, "or my husband will think I am neglecting my official duties." Agatha Christie would be the last person to want to make trouble of this kind because she rates domestic happiness far higher than literary success, and she is fond of quoting the witty wife who once said, "An archaeologist is the best husband any woman can have: the older she gets, the more interested he is in her."
Nigel Dennis, "Genteel Queen of Crime: Whodunit Writer Agatha Christie Puts Her Zest for Life into Murder," LIFE, 1956 May 14th   ["She asked him why he hadn't got married yet, and Richard said he didn't think he was the marrying kind, to which Mrs. Clayton said briskly: 'Nonsense.' Archaeologists, she said, made splendid husbands,—and were there any young women coming out to the Dig this season?"
I am getting old and the sign of old age is that I begin to philosophize and ponder over problems which should not be my concern at all.
The years sprint, sail, drift, fly —
Days melt into sleep
Decades we no longer know —
By taste or smell, yes — but
Hard, fast memories tend not to keep
Youth lives on — yet, is long gone
Birds chirp each Spring anew
But our hearts sing the same shades
Of childhood colors we once knew
Terri Guillemets, "Iridescent"
Nobody is too old for fairy tales.
'Tis well to give honour and glory to age,
With its lessons of wisdom and truth;
Yet who would not go back to the fanciful page,
And the fairy tale read but in youth?
Eliza Cook, "Stanzas," Melaia, and Other Poems, 1840
An old woman looks in a mirror, recalls a little girl with a rag doll, and wonders what became of the little girl.
He dreaded the inexorable mirror, and yet self-torturing curiosity impelled him to inspect his face with the keen observation of a Holbein. Not even the least deterioration in his appearance escaped his search and scrutiny. He perceived and examined all the ravages which life had made in his exterior: the lines crossing the brow, the little wrinkles extending from the corners of the eyes towards the temples, the deep ones, as well as those which seemed, as it were, lightly sketched with a faint stroke. the flabbiness of the narrow strip of skin between the edge of the beard and the ears. He counted the white hairs already visible on the temples—he pulled out the ones in the moustache—let the sunbeams play over his hair and, turning and bending his head, saw that it was growing thinner and, from the brow to the crown, showed the smooth scalp shining through.
Max Nordau (184&9ndash;1923), "The Art of Growing Old," How Women Love and Other Tales (Soul Analysis), translated from the German by an unnamed translator, 1896
I complain that the years fly past, but then I look in a mirror and see that very few of them actually got past.
The best thing about getting old is that all those things you couldn't have when you were young you no longer want.
I never felt that there was anything enviable in youth. I cannot recall that any of us, as youths, admired our condition to excess or had a desire to prolong it.
Poetry allows my soul to age gracefully,
my mind to land softly amongst the new gray hairs—
without it I'd have thunked into my 40s with tail bone & funny bone broken.
Terri Guillemets, "Only bruises," 2015
I can enjoy even a return in winter, even in the icy rain; I will welcome those days with closed eyes and will find in them my delight. No matter how cold the hand on our forehead, it is enough that it be a loved hand.
François Mauriac (1885–1970), "Man and Nature, and Art, and what it should be," Nouveaux Mémoires Intérieurs, 1965, translated from the French by Herma Briffault, The Inner Presence: Recollections of My Spiritual Life, 1968
Middle age is when work is a lot less fun and fun is a lot more work.
Perhaps in some thin and far-off fashion, he still hoped to find love some day; there had been moments haunted by a vision of himself seated cosily before a glowing hearth, and not alone; but somehow, as the years passed, that figure sitting there in slippered ease had grown older and older, grey haired, even a little stiff in the joints.
Burton E. Stevenson, The Kingmakers, "Chapter XIX: Selden Takes an Inventory," 1922
Sometimes it takes years to really grasp what has happened to your life.
Growing old is not a gradual decline, but a series of drops, full of sorrow, from one ledge to another below it. But when we pick ourselves up we find our bones are, after all, not broken; while level enough and not unpleasing is the new terrace which lies unexplored before us.
Logan Pearsall Smith, "Age and Death," Afterthoughts, 1931
I can remember once, ere I was dead,
      The sorrow and the prayer and bitter cry
      When they who loved me stood around the bed,
They need not so have grieved their souls for me,
      Grouped statue-like to count my failing breath—
      Only one thought strove faintly, bitterly
How once upon a time, unwept, unknown,
      Unhelped by pitying sigh or murmured prayer,
      My youth died in slow agony alone
Margaret Widdemer (1884–1978), "The Two Dyings," 1913
The pain of watching a parent age is unlike any other. But in the end, well — it's simply life.
NCIS, "Better Angels" (S11, E7, 2013), written by Gina Lucita Monreal, spoken by the character Dr. Donald "Ducky" Mallard
When our vices desert us, we flatter ourselves that we are deserting our vices.
François VI de la Rochefoucault
[T]he drama that is associated usually with the young as they fully begin to enter life—with adolescents, with young men. can also startle and lay siege to the aged. Maybe the most potent discoveries are reserved for last.
Philip Roth, Exit Ghost, 2007
We thought we were running away from the grown-ups, and now we're the grown-ups.
The discovery of a grey hair when you are brushing out your whiskers of a morning—first fallen flake of the coming snows of age—is a disagreeable thing. So are flying twinges of gout, shortness of breath on the hill-side, the fact that even the moderate use of your friend's wines at dinner upsets you. These things are disagreeable because they tell you that you are no longer young—that you have passed through youth, are now in middle age, and faring onward to the shadows in which, somewhere, a grave is hid.
Alexander Smith, "An Essay on an Old Subject"
There is a certain even-handed justice in Time; and for what he takes away he gives us something in return. He robs us of elasticity of limb and spirit, and in its place he brings tranquility and repose—the mild autumnal weather of the soul.
Alexander Smith, "An Essay on an Old Subject"
There is a slow-growing beauty which only comes to perfection in old age. I have seen sweeter smiles on a lip of seventy than I ever saw on a lip of seventeen. There is the beauty of youth, and there is also the beauty of holiness—a beauty much more seldom met; and more frequently found in the arm-chair by the fire, with grandchildren around its knee, than in the ball-room or the promenade.
Alexander Smith, "An Essay on an Old Subject"
And in any case, to the old man, when the world becomes trite, the triteness arises not so much from a cessation as from a transference of interest. What is taken from this world is given to the next. The glory is in the east in the morning, it is in the west in the afternoon, and when it is dark the splendour is irradiating the realm of the under-world. He would only follow.
Alexander Smith, "An Essay on an Old Subject"
There is only one cure for gray hair. It was invented by a Frenchman. It is called the guillotine.
Life is like a roll of toilet paper. The closer you get to the end, the faster it goes.
Middle age is the awkward period when Father Time starts catching up with Mother Nature.
I wanted to write what was never told to me as a young woman: that one's world and the possibilities for it — be it a change of heart or a change of address — look very different when one is no longer young. I am no longer young. Neither am I old, but soon enough old age will come. We are born and die within a particular epoch and within that era we may affect, through small or grand acts of courage, whatever changes we can upon this pitiful planet. Maybe to the young ones, I simply want to say, "Work tirelessly when your bodies do not yet ache at night. Do not waste your lives, your good health, strong bones, and resilient muscles. Use them."
Cherríe L. Moraga, "From Inside the First World: On 9/11 and Women-of-Color Feminism," 2001
My wrinkles are a playground of happy memories.
As we come to the last stage, we become aware of the fact that our civilization really does not harbor a concept of the whole of life, as do the civilizations of the East. Western psychology has avoided looking at the range of the whole cycle. As our world-image is a one-way street to never ending progress interrupted only by small and big catastrophes, our lives are to be one-way streets to success — and sudden oblivion.
Erik H. Erikson, "Human Strength and the Cycle of Generations," Insight and Responsibility, 1964
Old age is a lot of crossed off names in an address book.
But if thou wilt enjoy thy warm youth, not terrified by the ice-pit of old age, which awaits thee in the background, and in which, under an ever-increasing cold, thou wilt be preserved for a season, then look upon the glad to‑day as a long youth, and upon the sad to‑morrow as a short old age.
Jean Paul Friedrich Richter (1763–1825), Flower, Fruit, and Thorn Pieces: or, The Married Life, Death, and Wedding of The Advocate of the Poor, Firmian Stanislaus Siebenkäs, 1796, translated from the German by Edward Henry Noel, 1845
You know, when I first went into the movies Lionel Barrymore played my grandfather. Later he played my father and finally he played my husband. If he had lived I'm sure I would have played his mother. That's the way it is in Hollywood. The men get younger and the women get older.
a seed, conceive
to sprout, we're born
a leafy green new life
trunk and roots, further sunk
nourished, loved, great height
full, vibrant, ripe
moulting, colours, beauty
the crown of wit
autumnal slant of light
mellow, wilt, decay
bare branches, skeleton buds
frost without a fight
repose, accept, goodbyes
Terri Guillemets, "Springfall," 2017
Every man desires to live long, but no man would be old.
Jonathan Swift, Thoughts on Various Subjects, 1711
Oh! weep not that our beauty wears
Beneath the wings of Time;
That age o'erclouds the brow with cares
That once was raised sublime.
But mourn the inward wreck we feel
As hoary years depart,
And Time's effacing fingers steal
Young feelings from the heart!
Robert Montgomery, "Lost Feelings," March 1828
The diseases of old age are the diseases of children grown old.
Martin H. Fischer (187&9ndash;1962)
      The things that are young and fresh and buoyant, where are they?
      Did I not use to sing at morn? Had I not gladness to greet the day? Where did I lay them down, and is it too far to go back.
      I am drained dry by the huge, blood-sucking tentacles of being, but I shall yet be restored to the font of the juices of life. I have a right to be watered abundantly. I have a right to be green and living.
Muriel Strode (1875–1964), "A Soul's Faring: XXI," A Soul's Faring, 1921
You spend the first two-thirds of your life asking to be left alone and the last third not having to ask.
It well becomes a man who is no longer young to forget that he ever was.
Seigneur de Saint-Evremond , 1696
When the straight, eager forms that we knew in youth
Become bent with age, we rebel at the truth
That never, again, will they be young and strong;
For old age—so ruthless!—has now come along.
Gertrude Tooley Buckingham, "We Do Not Grow Old" (1940s)
Do I forget how to be glad, how to feel the sun and the grasses, how to romp with the winds and laugh with the trees. Does the clamoring sky find friend in me? I come heavy, like barnacled ships. No longer lithe and light, but with the sediment of life set in. I will leave it there where it pulled me down, the heavy accretion of the years. I will renew the instinct that once would have soared, that would have winged its way to the sky. The iron woman shall be returned to the filigree silver. I am an antidote even to myself.
Muriel Strode (1875–1964), "A Soul's Faring: LXVII," A Soul's Faring, 1921
Age is like the newest version of a software — it has a bunch of great new features but you lost all the cool features the original version had.
Terri Guillemets, "Thirties and beyond," 2006
In youth we are plagued by desire; in later years, by the desire to feel desire.
Mignon McLaughlin, The Neurotic's Notebook, 1960
Aging is an exponential clock — ticking in runaway years.
You get to an age when there are really just two reasons to get up in the morning — for goodness sake and for heaven's sake.
When men grow virtuous in their old age, they only make a sacrifice to God of the devil's leavings.
Jonathan Swift, Thoughts on Various Subjects, 1711
They talk about the economy this year. Hey, my hairline is in recession, my waistline is in inflation. Altogether, I'm in a depression.
In youth study; in maturity compose; in old age correct.
William Benton Clulow, Horæ Otiosæ, 1833
You get up one day, young,
make a quick sandwich,
throw back a cold beer,
then BAM — you're old
We are only young once. That is all society can stand.
There are people whose watch stops at a certain hour and who remain permanently at that age.
Charles Augustin Sainte-Beuve
Age is a foreign land I can't get used to. I want to go back home.
Terri Guillemets, "Sound of winter leaves at night," 2014
I am getting to an age when I can only enjoy the last sport left. It is called hunting for your spectacles.
The lost leaves measure our years; they are gone as the days are gone.
Richard Jefferies, The Life of the Fields, 1908
Age swallows our childhood.
[I]n youth, a man fancies that there is a prodigious amount of happiness and pleasure to be had in the world, only that it is difficult to come by it; whereas, when he becomes old, he knows that there is nothing of the kind; he makes his mind completely at ease on the matter, enjoys the present hour as well as he can, and even takes a pleasure in trifles.
Arthur Schopenhauer (1788–1860), "The Ages of Life," Aphorismen zur Lebensweisheit, translated by T. Bailey Saunders, 1891
Regular naps prevent old age, especially if you take them while driving.
How far away the stars seem, and how far is our first kiss, and ah, how old my heart.
William Butler Yeats
I don't know how you feel about old age. but in my case I didn't even see it coming. It hit me from the rear.
Growing old is a bad habit which a busy man has no time to form.
Youth is a blunder; manhood a struggle; old age a regret.
Benjamin Disraeli, Coningsby
You can't help getting older, but you don't have to get old.
You can't turn back the clock. But you can wind it up again.
I saw the truth of pain behind an old man's wrinkled eyes today.
Age composes poems upon our faces,
with more meaning
and fewer rhymes
every passing year.
Do I weep then that dreams are flown, strength gone, and youth dead? Do I mourn that,—rent and weatherbeaten,—I lie a dingy wreck upon a stagnant shore?
Malheureuse, "Four For a Cent," in The Overland Monthly, January 1893
The trick is growing up without growing old.
I am suddenly ten years older than I was, it seems, one year ago.
Heidi Julavits, The Folded Clock: A Diary, 2015
It takes about ten years to get used to how old you are.
Quoted by Raymond A. Michel in The Leaf
The years pile up and hide under a new exterior, as completely as if emerging into another state of being.
Nathaniel Hawthorne, 1850, and Terri Guillemets, 2014, The Scarlet Letter altered prose
There was a time when life had the look of a smooth, unbroken, virgin prairie, the look of a slim girl, but now it has the deep lines of life, of child-bearing, of much parturition. It is heavy and seamed with living, like soil with the marks of the share. It has the look of much bringing forth, the mother-look of much brooding and attendant care. It is no longer youth with the maiden look in its eyes — it is maturity bearing its pack.
Muriel Strode (1875–1964), "A Soul's Faring: LXVI," A Soul's Faring, 1921
The answer to old age is to keep one's mind busy and to go on with one's life as if it were interminable. I always admired Chekhov for building a new house when he was dying of tuberculosis.
The older you get the stronger the wind gets — and it's always in your face.
You're only as young as the last time you changed your mind.
I think that, from a biological standpoint, human life almost reads like a poem. It has its own rhythm and beat, its internal cycles of growth and decay. It begins with innocent childhood, followed by awkward adolescence trying awkwardly to adapt itself to mature society, with its young passions and follies, its ideals and ambitions; then it reaches a manhood of intense activities, profiting from experience and learning more about society and human nature; at middle age, there is a slight easing of tension, a mellowing of character like the ripening of fruit or the mellowing of good wine, and the gradual acquiring of a more tolerant, more cynical and at the same time a kindlier view of life; then in the sunset of our life, the endocrine glands decrease their activity, and if we have a true philosophy of old age and have ordered our life pattern according to it, it is for us the age of peace and security and leisure and contentment; finally, life flickers out and one goes into eternal sleep, never to wake up again. One should be able to sense the beauty of this rhythm of life, to appreciate, as we do in grand symphonies, its main theme, its strains of conflict and the final resolution.
Lin Yutang, "Human Life a Poem," The Importance of Living, 1937
No one can say that a life with childhood, manhood and old age is not a beautiful arrangement; the day has its morning, noon and sunset, and the year has its seasons, and it is good that it is so. There is no good or bad in life, except what is good according to its own season. And if we take this biological view of life and try to live according to the seasons, no one but a conceited fool or an impossible idealist can deny that human life can be lived like a poem.
Lin Yutang, "Human Life a Poem," The Importance of Living, 1937
Whatever poet, orator, or sage may say of it, old age is still old age.
Henry Wadsworth Longfellow
In the bright dawn of our youthful days, the poetry of life spreads out a gorgeous vision before us, and we torture ourselves by longing to see it realised. We might as well wish to grasp the rainbow. If the chief feature of the earlier half of life is a never-satisfied longing after happiness, the later half is characterised by the dread of misfortune. For, as we advance in years, it becomes in a greater or less degree clear that all happiness is chimærical in its nature. Accordingly, in later years, we, or, at least, the more prudent amongst us, are more intent upon eliminating what is painful from our lives and making our position security, than on the pursuit of positive pleasure. I may observe, by the way, that in old age we are better able to prevent misfortunes from coming, and in youth better able to bear them when they come.
Arthur Schopenhauer (1788–1860), "The Ages of Life," Aphorismen zur Lebensweisheit, translated by T. Bailey Saunders, 1891
It takes a long time to become young.
The numbers of our pages
and chapters of our books—
we quickly fly through ages
losing youth in life's crannies and nooks.
Under perfect conditions of constitution, climate, food, occupations and habits of life, the periods of youth could be greatly prolonged, the decrepitude of age entirely avoided; and like an apple ripe and mellow, man would drop from the tree of life without a struggle or a groan. But it is painfully obvious in this age of artificial life, if not of dissipation and debauchery, the great majority of people are born with organizations incapable of manifesting the phenomena of life for more than sixty or seventy years.
W.J. Hunter, "How to Keep Young," Health Magazine, October 1899
The problem with beauty is that it's like being born rich and getting poorer.
The denunciation of the young is a necessary part of the hygiene of older people, and greatly assists the circulation of the blood.
Logan Pearsall Smith
Our bodies are the burial grounds of dead time.
T.A. Sachs, in answer to William Habington "Time! where didst thou those years inter, Which I have seene decease?"
Middle age is when your classmates are so gray and wrinkled and bald they don't recognize you.
I am old enough to see how little I have done in so much time, and how much I have to do in so little.
There is always some specific moment when we realize our youth is gone; but years after, we know it was much later.
Mignon McLaughlin, The Neurotic's Notebook, 1960
Age is a gradual steamrolling of youth.
Terri Guillemets, "Pressed flowers are still pretty," 2003
Wrinkles are Beauty's death-lines.
James Lendall Basford (1845–1915), Sparks from the Philosopher's Stone, 1882
When grace is joined with wrinkles, it is adorable. There is an unspeakable dawn in happy old age.
[M]any appear to best advantage in old age, when their character assumes a gentler tone, as becomes men who have seen the world and take life easily.
Arthur Schopenhauer (1788–1860), "The Ages of Life," Aphorismen zur Lebensweisheit, translated by T. Bailey Saunders, 1891
The wings of time unfurl from a child, lift him from murky waters and soar him over mountain tops, to cradle an old man's soul.
Susan Longmore, May 2011 entry to The Quote Garden create your own quote contest on Twitter
The periods of middle and old age are perhaps the finest, in some of the most important respects, through life. We dwell upon this the more, because we notice that too many of the tendencies of American city life so destroy the chances for this middle and old perfection, that it seems to have gone out of mind. No one seems to understand that there is attainable a high flush condition of stamina, strength, vigor, personality, clearness and manly beauty and love-power, thoroughly sustained many years, in perfect specimens of trained health, through middle and old age, towering in its ripeness and completeness, till it rivals and fully equals the best and handsomest specimens of early manhood — and indeed transcends them!
Mose Velsor (Walt Whitman), "Manly Health and Training," New York Atlas, 1858 December 19th   [Thanks, Zachary Turpin! —tεᖇᖇ¡·g]
Youth is when you are allowed to stay up late on New Year's Eve. Middle age is when you are forced to.
True terror is to wake up one morning and discover that your high school class is running the country.
There are the leaders, of course, and the thinkers, who round out long productive lives in positions in which wisdom is of the essence and is of service. There are those who feel verified in a numerous and vigorous progeny. But they, too, eventually join the over-aged who are reduced to a narrowing space-time, in which only a few things, in their self-contained form, offer a last but firm whisper of confirmation.
Erik H. Erikson, "Human Strength and the Cycle of Generations," Insight and Responsibility, 1964
To the loved ones with snowy crowns, I bequeath the happiness of old age, the love and gratitude of their children until they fall asleep.
Author unknown, commonly misattributed to Williston Fish
Never lose sight of the fact that old age needs so little but needs that little so much.
But it is our duty, my young friends, to resist old age; to compensate for its defects by a watchful care; to fight against it as we would fight against disease; to adopt a regimen of health; to practice moderate exercise; and to take just enough of food and drink to restore our strength and not to overburden it. Nor, indeed, are we to give our attention solely to the body; much greater care is due to the mind and soul; for they, too, like lamps, grow dim with time, unless we keep them supplied with oil.
Marcus Tullius Cicero
Specific Years of Age
The teeth are renewed at the 7th year.
Puberty arrives at twice seven — 14.
Full stature at three times seven — 21.
The perfection of growth at four times seven — 28.
The greatest vigour of body and mind at five times seven — 35.
The commencement of partial decay at six times seven — 42.
General decay and decrease of energy, at seven times seven — 49.
Arrival of old age at eight times seven — 56.
And the grand climacteric of the ancients at nine times seven — 63.
Thomas Jameson, M.D., "Coincidence of the epochs with the changes of the body," Essays on the Changes of the Human Body, at its Different Ages; the Diseases to Which It is Predisposed in Each Period of Life; and the Physiological Principles of Its Longevity, 1811   [A little altered. The doctrine of septenniads, or septennial phases of life, is actually a much older concept — Hippocrates and earlier — but thus far the best I've found for quoting is this version. Still working on it, though. —tεᖇᖇ¡·g]
The seven first years of life, (man's break of day)
Gleams of short sense, a dawn of thought display;
When fourteen springs have bloom'd his downy cheek,
His soft and blushful meanings learn to speak;
From twenty-one proud manhood takes it date,
Yet is not strength complete 'till twenty eight;
Thence to his five-and-thirtieth, life's gay fire
Sparkles, burns loud, and flames in fierce desire;
At forty-two, his eyes grave wisdom wear,
And the dark future dims him o'er with care;
On to the nine-and-fortieth, toils increase,
And busy hopes and fears disturb his peace;
At fifty-six, cool reason reigns entire,
Then life burns steady, and with temp'rate fire;
But sixty-three unbinds the body's strength,
E'er th' unwearied mind has run her length;
And when from seventy, age surveys her last,
Tir'd she stops short—and wishes all were past.
Aaron Hill (1685–1750), "The Distinction of Ages"   [Septenary divisions of life date back many centuries before Hill, but this is the first I've seen it expressed poetically. —tεᖇᖇ¡·g]
All the world's a stage and all the men and women merely players; they have their exits and their entrances; and one man in his time plays many parts, his acts being seven ages. At first the infant, then the whining school-boy, then the lover, then a soldier, and then the justice, with eyes severe and beard of formal cut, full of wise saws. The sixth age, with spectacles on nose and his big manly voice, turning again toward childish treble, pipes and whistles in his sound. Last scene of all, that ends this strange eventful history, is second childishness and mere oblivion.
William Shakespeare, As You Like It, c.1598 [II, 7, Jaques (lord)]   [The "stages" of life, paraphrased and prosified. —tεᖇᖇ¡·g]
      In the matter of the age divisions of mankind in general, likeness and comparison depends upon the order of the seven planets. The qualities of each of the ages are those which are naturally proper to the planet compared with it.—
      Infants & Toddlers:  For up to about the fourth year, the moon takes over the age of infancy: suppleness, lack of fixity in body, quick growth, changeability of condition, and the imperfection and inarticulate state of soul.
      Childhood:  In the following ten years of childhood, Mercury begins to articulate and fashion the intelligent and logical part of the soul, to implant certain seeds and rudiments of learning, and to bring to light individual peculiarities of character and faculties, awakening the soul.
      Teens:  Venus, taking charge in the third age, that of youth, for the next eight years, begins to inspire an impulse toward the embrace of love. A kind of frenzy enters the soul, desire for any chance sexual gratification, burning passion, guile, and the blindness of the impetuous lover.
      20s & 30s:  The lord of the middle sphere, the sun, takes over the fourth age, which is the middle one in order, young manhood, for the period of nineteen years, wherein he implants in the soul at length the mastery and direction of its actions, desire for substance, glory, and position, and a change from playful, ingenuous error to seriousness, decorum, and ambition.
      40s & 50s:  Mars, fifth in order, assumes command of manhood for the space of fifteen years. He introduces severity and misery into life, and implants cares and troubles in the soul and in the body, giving it, as it were, some sense and notion of passing its prime and urging it, before it approaches its end, by labor to accomplish something among its undertakings that is worthy of note.
      60s:  Jupiter, taking as his lot the elderly age, for twelve years, brings about the renunciation of manual labor, toil, turmoil, and dangerous activity, and in their place brings decorum, foresight, retirement, together with all-embracing deliberation, admonition, and consolation; he brings men to set store by honor, praise, and independence, accompanied by modesty and dignity.
      70s & Beyond:  Finally to Saturn falls as his lot old age, which lasts for the rest of life. Now the movements both of body and of soul are cooled and impeded in their impulses, enjoyments, desires, and speed; for the natural decline supervenes upon life.
Claudius Ptolemy, 2nd century C.E., Τετράβιβλος, Book IV, Chapter X   [Paraphrased. Ptolemy is said to have drawn from even earlier sources for his astrologer's view of the stages of life. The italicized ages are my loose approximations based on his descriptions; specific ages are not directly expressed in the original work so the reader is forced to perform somewhat ambiguous arithmetic. Every source I've seen that attempts specifics comes up with slightly different numbers. Alas, life stages are never concrete down to the year anyway, so just as well, I say. —tεᖇᖇ¡·g]
At age 4, success is not peeing your pants.
At age 12, success is having friends.
At age 16, success is having a driver's license.
At age 20, success is having sex.
At age 35, success is having money.
At age 50, success is having money.
At age 60, success is having sex.
At age 70, success is having a driver's license.
At age 75, success is having friends.
At age 80, success is not peeing your pants.
The greatest poem ever known
Is one all poets have outgrown:
The poetry, innate, untold,
Of being only four years old.
Christopher Morley, To a Child
«Age 6»  Anticipate the day as if it was your birthday and you are turning six again.
«Age 12»  Everybody's twelve years old in an apple orchard.
Rachael Ray, Rachael Ray Show, while making autumn stew, original airdate 2007 October 11th
«Age 14»  [I]nwardly, we're much older than other girls our age. Even though I'm only fourteen. I feel I'm more of a person than a child.
Anne M. Frank, letter, 1944
«Age 18»  [A]t eighteen, drawing near the confines of illusive, void dreams, Elf-land lies before us, the shores of Reality rise in front. These shores are yet distant: they look so blue, soft, gentle, we long to reach them. [A]t eighteen the school of Experience is to be entered, and her humble, crushing, grinding, but yet purifying and invigorating lessons are yet to be learnt.
Charlotte Brontë, "The Curates at Tea," Shirley, 1849
«Age 18»  At eighteen. Love, when he comes wandering like a lost angel at our door, is at once admitted, welcomed, embraced; his quiver is not seen; if his arrows penetrate, their wound is like a thrill of new life; there are no fears of poison, none of the barb which no leech's hand can extract; that perilous passion.
Charlotte Brontë, "The Curates at Tea," Shirley, 1849
«The Teens & Age 20»  Live as long as you may, the first twenty years are the longest half of your life.
Robert Southey, The Doctor
Twenty-one! 't is yet youth's early morning,—
Life's real, earnest strife is but begun.
Florence Percy (Elizabeth Anne Chase Akers Allen, 1832–1911), "Twenty-One," Forest Buds, from the Woods of Maine, 1855
«Age 21»  When I was a boy of fourteen, my father was so ignorant I could hardly stand to have the old man around. But when I got to be twenty-one, I was astonished at how much he had learned in seven years.
«Age 23»  The last birthday that's any good is 23.
«Age 25»  Anybody who is twenty-five or thirty years old has physical scars from all sorts of things, from tuberculosis to polio. It's the same with the mind.
Moses R. Kaufman
«Age 2&»  It sometimes happens, that a woman is handsomer at twenty-nine than she was ten years before; and, generally speaking, if there has been neither ill health nor anxiety, it is a time of life at which scarcely any charm is lost.
Jane Austen, Persuasion, 1817
«Age 30»  I was thirty. Before me stretched the portentous, menacing road of a new decade. Thirty — the promise of a decade of loneliness, a thinning list of single men to know, a thinning brief-case of enthusiasm, thinning hair. But there was Jordan beside me, who, unlike Daisy, was too wise ever to carry well-forgotten dreams from age to age.
F. Scott Fitzgerald, The Great Gatsby, 1925
«Age 30»  The boy gathers materials for a temple, and then when he is thirty, concludes to build a woodshed.
Henry David Thoreau
«Age 30»  If I could only go back to thirty, and yet retain all my experience, I would turn somersaults all the way down to Ostergade.
Hans Christian Andersen (1805–1875), written in his seventieth year  [The fashionable thoroughfare of Copenhagen. —tεᖇᖇ¡·g]
«Age 30»  Before thirty, men seek disease; after thirty, diseases seek men.
«The 30s»  I spent my 30s fixing everything I broke in my 20s.
«Age 34»  At the age of thirty-four, she had at length become aware why fate had chosen her for a remarkable position: not to vie with other pretty, coquettish, intellectually commonplace women. [A] complete transformation both of her outer and of her inner life occurred.
Stefan Zweig, Marie Antoinette: The Portrait of an Average Woman, 1933
«Age 35»  Thirty-five is when you finally get your head together and your body starts falling apart.
«Age 35»  Men reach their sexual peak at eighteen. Women reach theirs at thirty-five. Do you get the feeling that God is playing a practical joke?
Oft in danger, yet alive,
We are come to thirty-five;
Long may better years arrive,
Better years than thirty-five.
High to soar, and deep to dive,
Nature gives at thirty-five.
Ladies, stock and tend your hive,
Trifle not at thirty-five:
For howe'er we boast and strive,
Life declines from thirty-five:
He that ever hopes to thrive
Must begin by thirty-five.
Anecdotes of the Late Samuel Johnson, L.L.D. During the Last Twenty Years of His Life, by Hesther Lynch Piozzi, 1786
      How oddly situated a man is apt to find himself at age thirty-eight! His youth belongs to the distant past. Yet the period of memory beginning with the end of youth and extending to the present has left him not a single vivid impression. And therefore he persists in feeling that nothing more than a fragile barrier separates him from his youth. He is forever hearing with the utmost clarity the sounds of this neighboring domain, but there is no way to penetrate the barrier.
      When he was young, there had been only one reality, and the future had seemed to stretch before him, swelling with immense possibilities. But as he grew older, reality seemed to take many forms, and it was the past that seemed refracted into innumerable possibilities.
      After reaching the age of thirty, Honda had begun to forget people's names, just as paint flakes away bit by bit. as a man grows older the memory of his youth begins to act as nothing less than an immunization against further experience. And he was thirty-eight. It was an age when one felt strangely unready to say that one had lived and yet reluctant to acknowledge the death of youth.
Yukio Mishima, Runaway Horses, 1969, translated from the Japanese by Michael Gallagher, 1973
«Age 3&»  It's weird, when you're 39 it starts to happen.
Keanu Reeves, 2003
«Late 30s»  Today I was reading The Men's Club by a California writer, now dead, named Leonard Michaels. Leonard writes, "Everybody has a doppelganger. You may sometimes catch a glimpse of him in the mirror, or in a storefront window. He is the one you fear, the other you." For decades I never saw anything but my doppelganger when I looked in the mirror. I kept waiting for the girl in the mirror to look like me. She never did. Starting in my late thirties, however, I no longer felt the same disconnect when I looked in a mirror. That's your face! I would think. I mean, my face. At around this same time, men stopped checking me out on the street. This was fine by me, but it also made me confused. I was so beautiful now. Was I the only person who thought so?
Heidi Julavits, The Folded Clock: A Diary, 2015
«Age 40»  No one becomes forty without incredulity and a sense of outrage.
«Age 40»  [A] thing that is excusable in youth, that seems then to be very pretty and delightful, is degrading at forty.
Honoré de Balzac, 1833, The Muse of the Department, translated from the French by George Burnham Ives, 1909
«Age 40»  Neither old nor young. That generally means forty. Is she forty?
Margaret Wolfe Hamilton Argles Hungerford (1855–1897), "Clarissa's Choice," in The Argosy, September 1879   [Her pseudonym was The Duchess. —tεᖇᖇ¡·g]
«Age 40»  Any man of forty who is endowed with moderate intelligence has seen—in the light of the uniformity of nature—the entire past and future.
Nobody feels well after his fortieth birthday
But the convalescence is touched by glory.
Peter Porter (1&299ndash;2010), "Returning," English Subtitles, 1981
«Age 40»  I'm not 40, I'm eighteen with 22 years experience.
«Age 40»  I am forty years old, I have already passed through four professions. I have obeyed and I have commanded; I have had moments of wealth and years of of poverty. I have been loved and I have been hated; I have been applauded and I have been ridiculed. I have been a son and a father, a lover and a husband; I have passed through the season of flowers and through the season of fruits, as the poets say.
Claude Tillier (1801–1844), My Uncle Benjamin: A Humorous, Satirical, and Philosophical Novel, 1843, translated from the French by Benjamin R. Tucker, 1890
Learn to close softly
The doors to rooms they will not be
Donald Justice, "Men at Forty"
      "Nearly twenty years since I set out to seek my fortune. It has been a long search, but I think I have found it at last. I only asked to be a useful, happy woman, and my wish is granted: for, I believe I am useful; I know I am happy."
      Christie looked so as she sat alone in the flowery parlor one September afternoon, thinking over her life with a grateful, cheery spirit. Forty to‑day, and pausing at that half‑way house between youth and age, she looked back into the past without bitter regret or unsubmissive grief, and forward into the future with courageous patience; for three good angels attended her, and with faith, hope, and charity to brighten life, no woman need lament lost youth or fear approaching age. Christie did not, and though her eyes filled with quiet tears. none fell; and in a moment tender sorrow changed to still tenderer joy.
Louisa May Alcott, "At Forty," Work: A Story of Experience, 1873
While I a Moment name, a Moment's past,
I'm nearer Death in this Verse than the last;
What then is to be done? be wise with speed,
A Fool at forty is a Fool indeed.
Edward Young, "The Universal Passion: Satire II," 1726
«Age 40»  At 20 years of age the will reigns; at 30 the wit; at 40 the judgment.
Benjamin Franklin, Poor Richard's Almanac
When forty winters shall beseige thy brow,
And dig deep trenches in thy beauty's field,
Thy youth's proud livery, so gazed on now,
Will be a tatter'd weed, of small worth held:
Then being ask'd where all thy beauty lies,
Where all the treasure of thy lusty days,
To say, within thine own deep-sunken eyes,
Were an all-eating shame and thriftless praise.
How much more praise deserved thy beauty's use,
If thou couldst answer 'This fair child of mine
Shall sum my count and make my old excuse,'
Proving his beauty by succession thine!
This were to be new made when thou art old,
And see thy blood warm when thou feel'st it cold.
«Age 40»  What most persons consider as virtue, after the age of forty is simply a loss of energy.
Better one bite, at forty, of Truth's bitter rind,
Than the hot wine that gushed from the vintage of twenty!
James Russell Lowell, "Two Scenes from the Life of Blondel"  [Written at age forty-four, in Autumn 1863. —tεᖇᖇ¡·g]
«Age 40»  If we had breathing space, we should take the occasion to modify and adjust; but at this breakneck hurry, we are no sooner boys than we are adult, no sooner in love than married or jilted, no sooner one age than we begin to be another, and no sooner in the fulness of our manhood than we begin to decline towards the grave. It is in vain to seek for consistency or expect clear and stable views in a medium so perturbed and fleeting. [W]e cannot even regard ourselves as a constant; in this flux of things, our identity itself seems in a perpetual variation; and not infrequently we find our own disguise the strangest in the masquerade. In the course of time, we grow to love things we hated and hate things we loved. It is decidedly harder to climb trees, and not nearly so hard to sit still. All our attributes are modified or changed; and it will be a poor account of us if our views do not modify and change in a proportion. To hold the same views at forty as we held at twenty, is to have been stupified for a score of years, and take rank, not as a prophet, but as an unteachable brat, well birched and none the wiser.
Robert Louis Stevenson, "Crabbed Age and Youth," in The Cornhill Magazine, March 1878  [Credited R.L.S. —tεᖇᖇ¡·g]
«Age 40»  To say that Mrs. Wentworth was "fair, fat, and forty" would have been to malign her, and give the impression of a caricature in words. She was fair—full-made, as became a matron—she was, if not forty, verging on that age. In fact, she was a handsome woman of a "certain age," eminently lady-like. She had in her face that expression of kindly feeling which is perhaps the greatest charm of the true lady.
«Age 40»  And on passing his fortieth year, any man of the slightest power of mind — any man, that is, who has more than the sorry share of intellect with which Nature has endowed five-sixths of mankind — will hardly fail to show some trace of misanthropy.
Arthur Schopenhauer (1788–1860), "The Ages of Life," Aphorismen zur Lebensweisheit, translated by T. Bailey Saunders, 1891
«The 40s»  Thanks to modern medical advances such as antibiotics, nasal spray, and Diet Coke, it has become routine for people in the civilized world to pass the age of 40, sometimes more than once.
Dave Barry, "Your Disintegrating Body," Dave Barry Turns 40, 1990
But now that I am thin on top,
And sagging slightly round the crop,
I realise what father meant,
By saying he was quite content,
To be what Time intended he
By all the laws of life should be.
For now I'm neither old nor young,
I'm free to give the subject tongue,
And say that when a man's a sport he's
Sailing in the roaring forties.
Kenneth Alfred Evelyn Alexander (c.18&09ndash;1953), "The Roaring Forties," in The New Zealand Railways Magazine, 1931 June 1st
«The 40s»  I was cursed or blessed with a prolonged adolescence; I arrived at some seeming maturity when I was past thirty. It was only in my forties that I really began to feel young. By then I was ready for it.
Henry Valentine Miller (18&19ndash;1980), "On Turning Eighty"
«The 40s»  I was a fourteen-year-old boy for thirty years.
Terri Guillemets, "The FORTies," 2013
«The 40s»  From forty to fifty a man must move upward, or the natural falling off in the vigor of life will carry him rapidly downward.
Oliver Wendell Holmes, Jr.
«The 40s–70s»  The same truth may be more broadly expressed by saying that the first forty years of life furnish the text, while the remaining thirty supply the commentary; and that without the commentary we are unable to understand aright the true sense and coherence of the text, together with the moral it contains and all the subtle application of which it admits.
Arthur Schopenhauer (1788–1860), "The Ages of Life," Aphorismen zur Lebensweisheit, translated by T. Bailey Saunders, 1891
«Age 41»  I am forty-one years of age, and I feel myself begin to change, and to lose my health, natural spirits and strength.
«Age 41»  I am forty-one years of age and feel as if I was just beginning to live.
"My Schoolmates Are Dead—Died Like Rotten Sheep," Association Men, December 1916
«Age 41»  So, you see, I am forty-one years old; and every day I feel I am still "beginning."
Enrico Caruso, "How I Began," in T.P.'s Weekly, 1914 May 15th
«Age 41»  I am forty-one years of age. and am mentally, sexually, and physically better than ever in my life.
Anonymous, letter to editor, "At the Shrine of Love," Beauty and Health, January 1904
«Age 41–42»  It's the standard crisis. When we are forty-one we all think it would be nice to make a fresh start. It's the kind of thing we laugh at when we're forty-two.
Vidiadhar Surajprasad Naipaul, Guerrillas, 1975
«Age 42»  I am forty-two years old; I have grown as lazy as a ground-hog.
Honoré de Balzac, 1833, The Muse of the Department, translated from the French by George Burnham Ives, 1909
«Age 42»  Instead of bewailing a lost youth, a man nowadays begins to wonder, when he reaches my ripe age of forty-two, if ever his past will subside and be comfortably by-gone.
D.H. Lawrence (1885–1930)
«Age 42»  In the country they call themselves old at forty-two, because they feel young. In town they call themselves young at forty-two, because they feel old.
Charles Reade, Love Me Little, Love Me Long (A New Edition), 1868
First three decades time's a hero
Then stops suddenly all the fun
Forty-two is a stranger new
But life is like a grand old tree
Strong yet flexible at the core
Roots ever deepening to stay alive
At this age there's no real fix
Just patches is all, 'til heaven
Although it still be not too late
So let the autumn soul shine
Breathe and let thy life go zen.
«Age 42»  Forty-two years ago to-day I did not amount to much. Now. what a tiny step I have made out into the eternities. I am, probably, two-thirds through my work here. It remains to the last third to do my very best.
Edward A. Lawrence, Jr., letter his mother Margaret Woods Lawrence, 1889 January 16th, Sing Sing
«Age 42»  How old do you suppose you'll be at forty-two?
Henry Kitchell Webster, An American Family: A Novel of To‑Day, 1918   [This novel appeared serially in Everybody's Magazine (1&179ndash;1918) under the title The White Arc. —tεᖇᖇ¡·g]
«Age 43»  I am this day forty-three years old: as years increase, may I grow more wise and gracious.
Hannah Ball (1733–1792), journal, 1777 March 24th
This Spring-morn I am forty-three years old:
In prime of life, perfection of estate
Bodily, mental, nay, material too, —
My whole of worldly fortunes reach their height.
Body and soul alike on eminence:
It is not probable I ever raise
Soul above standard by increase of worth,
Nor reasonably may expect to lift
Body beyond the present altitude.
Robert Browning, "Red Cotton Night-Cap Country; or, Turf and Towers," 1873
«Age 44»  I am forty-four years old. It would be strange, indeed, if I did not know myself pretty well by this time. I love freshness and youth and gaiety, and as I miss them more and more in myself I seek them all the more in others.
Lloyd Osbourne, "The First Victim of Reform" (Love, the Fiddler), 1901
«Mid-40s»  A man can speak of his age without regret, when he is only in the mid-forties.
Max Nordau (184&9ndash;1923), "The Art of Growing Old," How Women Love and Other Tales (Soul Analysis), translated from the German by an unnamed translator, 1896
«Age 45»  At sixteen I was stupid, confused and indecisive. At twenty-five I was wise, self-confident, prepossessing and assertive. At forty-five I am stupid, confused, insecure and indecisive. Who would have supposed that maturity is only a short break in adolescence?
«Age 45»  Forty-five is the age of recklessness for many men, as if in defiance of the decay and death waiting with open arms in the sinister valley at the bottom of the inevitable hill.
Joseph Conrad (1857–1924)
«Age 45»  When I was young and miserable, all change was for the better, but when you're forty-five, almost nothing can be better, so you grieve for every leaf that falls.
Garrison Keillor (b.1942), We Are Still Married: Stories and Letters, 1990 edition, Part 2 — The Lake, "Who Do You Think You Are?"
«Age 46»  Old age begins at forty-six years, according to the common opinion.
«Age 50»  Forty is the old age of youth; fifty the youth of old age.
«Age 50»  When I was 40, my doctor advised me that a man in his 40s shouldn't play tennis. I heeded his advice carefully and could hardly wait until I reached 50 to start again.
«Age 50»  The process of maturing is an art to be learned, an effort to be sustained. By the age of fifty you have made yourself what you are, and if it is good, it is better than your youth.
Marya Mannes, More in Anger, 1958
«Age 50»  A man is old on the day when he begins doddering of the past instead of planning for the future. With reluctance I sit me down to check up the changes that advertise themselves to a mere child of fifty. I discover this year that a young man is one under fifty. An old man is one over fifty. There is no other rule. We—whether thirty-two or forty-seven or fifty-three—continue to be just ourselves, neither old nor young. Those who antedated have given me their word on it that it is fifty years since I was born. An even fifty years. There is no getting away from the cruel mathematics.
George Ade, "Looking Back From 50," in The American Magazine, February 1917
«Age 50»  The difference between a human being ten years of age and one fifty years of age lies altogether in the matter of toys.
Austin O'Malley (1858–1932), Thoughts of a Recluse, 1898
«Age 50»  Why thump and rattle at the door, as it were, on the first of January, and bawl out to the whole world that we are a year older, and that makes—! It is disagreeably unnecessary. Why should not the old fellow do his duty quietly, and tell off another year without such an outrageous uproar? Does he think it so pleasant to hear his increasing tally— forty, five, fifty, five, sixty, five? Peace! peace! Why not have it understood that the tally beyond—well, say fifty, is a gross impertinence? Let something be left to the imagination.
George William Curtis, "Editor's Easy Chair" ("The New Year"), Harper's New Monthly Magazine, January 1887
«Age 50»  I am a flower made of various hues of autumn leaves.
Georg Christoph Lichtenberg (1742–1799), "The Character of a Person of my Acquaintance"  [At about age fifty. Lichtenberg's unfinished "autopsychography" (Norman Alliston, 1908). A little altered. —tεᖇᖇ¡·g]
«The 50s & 60s»  The years between fifty and seventy are the hardest. You are always being asked to do more, and you are not yet decrepit enough to turn them down.
T.S. Eliot, quoted in Time, 23 October 1950
«Age 51»  He was fifty-one [[email protected]%'ing] years old, and fifty-one was too old for dreams of the future. At fifty-one you had to keep running just to escape the avalanche of your own past.
Stephen King, Needful Things, 1992
«Age 53»  Yes, I shall be fifty-three. I must confess I find it difficult to become accustomed to the thought that the yellow leaf is upon me.
Christopher Isherwood (1&049ndash;1986), The Last of Mr. Norris, 1935
«Age 55»  [T]he very prime of life; that is, about fifty-five years of age,—the flowering time of existence, when real enjoyment of life begins.
Fyodor Dostoyevsky, The Idiot, 1868, translated from the Russian by Frederick Whishaw, 1887
«Age 60»  One starts to get young at the age of sixty, and then it is too late. Only then does one start to feel free; only then has one learned to strip oneself down to one's essential creative simplicity.
Pablo Picasso, remark to Jean Cocteau
«Age 60»  A man who is not a Liberal at sixteen has no heart; a man who is not a Conservative at sixty has no head.
Benjamin Disraeli (1804–1881), quoted in Peter's Quotations: Ideas for Our Time by Laurence J. Peter, 1&77  [The Quote Investigator has tracked down the earliest known version of this to an 1875 French book, Portraits Contemporains by Jules Claretie, which reads: Anselme Polycarpe Batbie (1828–1887) "in a much-celebrated letter, once quoted the [Edmund] Burke paradox in order to account for his bizarre political shifts: 'He who is not a républicain at twenty compels one to doubt the generosity of his heart; but he who, after thirty, persists, compels one to doubt the soundness of his mind.'" (quoteinvestigator.com/2014/02/24/heart-head) See also: "I never dared be radical when young / For fear it would make me conservative when old."
«Age 60»  You can take no credit for beauty at sixteen. But if you are beautiful at sixty, it will be your soul's own doing.
«Age 60»  I'm sixty years of age. That's 16 Celsius.
George Carlin, Brain Droppings, 1997
«Age 60»  He who devotes sixteen hours a day to hard study may become at sixty as wise as he thought himself at twenty.
Mary Wilson Little
«Age 62»  At sixty-three years of age, less a quarter, one still has plans. I've no lack of them. I plan to live a little longer yet, to continue to suffer in honourable fashion, that is without complaint or rancour.
Colette (1873–1954), The Evening Star: Recollections, 1973
«Age 63»  Many a man, having begun to be intemperate at thirty, enters at sixty or upwards upon a career of self-restoration. A man must submit to the conditions of humanity, and not quarrel with a cure as incomplete, because in his climacteric year of sixty-three, he cannot recover, entirely, the vivacities of thirty-five.
Thomas De Quincey (1785–1859), "Temperance Movement"
«Age 63»  This, I understand, is my birthday. I now enter upon my climacteric year sixty-three. Lord, help me to improve that short minute of time which yet remains.
Richard Illidge (1636–1709), November 1st 1699
«Age 65»  At sixty the man sees the folly of his early ambitions, and lays them aside. He has a competence now, so he hands his business over to his sons. Thus the stimulus to exertion is gone. This relaxation of effort would have been bad at twenty-five. It is disastrous at sixty-five. No unused muscle can hold its vigor.
Mrs. J.F. Willing, "Growing Old," in The Ladies' Repository, July 1867
«Age 65»  I'm sixty-five and I guess that puts me in with the geriatrics. But if there were fifteen months in every year, I'd only be fifty-two. That's the trouble with us. We number everything. Take women, for example. I think they deserve to have more than twelve years between the ages of twenty-eight and forty.
James Thurber, 1960
«Age 65»  Retirement at sixty-five is ridiculous. When I was sixty-five I still had pimples.
«Age 65–70»  Death, then,—let us know its value and what it is worth,—but destroys the outward tabernacle, cuts down that which hampers it, and removes the weights and shackles of mortality; it does not touch the immortal soul. Day by day the sands of life are failing, and those sands are swept into the common tomb into which we must all be gathered; but the soul wastes not, the soul grows in strength. There is many an old man, who feels at this moment that his soul is more vigorous, more powerful, at sixty-five, at seventy, than it was at thirty-five or at forty. And what does that indicate? That his soul is ripening, growing, and expanding.
John Cumming, "What Shall It Profit?," Twelve Urgent Questions: Personal, Practical, and Pointed, 1855
«Age 68»  Life was a fairy-tale, then, it is a tragedy now. When I was 43 and John Hay 41 he said life was a tragedy after 40, and I disputed it. Three years ago he asked me to testify again: I counted my graves, and there was nothing for me to say. I am old; I recognize it but I don't realize it. I wonder if a person ever really ceases to feel young — I mean, for a whole day at a time.
Mark Twain, letter to Mr. and Mrs. William Gordon, 1906 January 24th
A carol closing sixty-nine—a résumé—a repetition,
My lines in joy and hope continuing on the same,
Of ye, O God, Life, Nature, Freedom, Poetry.
Of me myself—the jocund heart yet beating in my breast,
The body wreck'd, old, poor and paralyzed—the strange inertia falling pall-like round me,
The burning fires down in my sluggish blood not yet extinct,
The undiminish'd faith—the groups of loving friends.
Walt Whitman (181&9ndash;1892), "A Carol Closing Sixty-Nine"
«Age 70»  To be seventy years young is sometimes far more cheerful and hopeful than to be forty years old.
Oliver Wendell Holmes
[L]iving must be your whole occupation.
I mean, you must take living so seriously
that even at seventy, for example, you'll plant olive trees—
and not for your children, either,
but because although you fear death you don't believe it,
because living, I mean, weighs heavier.
Nâzım Hikmet Ran (1&029ndash;1963), "On Living," translated by Randy Blasing and Mutlu Konuk
«Age 70»  I am beginning to think that my persona as a curmudgeon is wearing down. I have lost, or am losing, my passion for the negative. Though I still feel that there's much to be negative about (I do, after all, read the newspaper), I guess when one is 70 years old, there doesn't seem to be much point in getting into twit over matters that one can't control. I might as well take everything more lightly, for I haven't that much time left.
Richard E. Turner (1&379ndash;2011), The Mudgelog, 2007 May 15th
«Age 75»  My diseases are an asthma and a dropsy and, what is less curable, seventy-five.
«Age 75»  I despair of teaching anyone anything, least of all myself. I have not had a new idea since I was twenty-seven. At seventy-five. I am an empty flagon. Tap me and you will hear an awful hollow sound. I incline now to Crates and the early Cynics, less to Plato and the rest. I am not in the least convinced that there is a Divine Oneness at the center of the universe, nor am I susceptible to magic.
«Age 80»  In a dream you are never eighty.
«Age 80»  Anyone who stops learning is old, whether at twenty or eighty.
«Age 80»  Life would be infinitely happier if we could only be born at the age of eighty and gradually approach eighteen.
Mark Twain, quoted in Autobiography with Letters by William L. Phelps
«Age 80»  The great secret that all old people share is that you really haven't changed in seventy or eighty years. Your body changes, but you don't change at all. And that, of course, causes great confusion.
«Age 81»  When one has reached eighty-one one likes to sit back and let the world turn by itself, without trying to push it.
Sean O'Casey (1880–1964)
[E]ighty-three, the cortex slack,
Excitatory processes eased to cinders
By Inhibition's tweaking, callused fingers.
Thomas Pynchon, Jr., Gravity's Rainbow, 1973
«Age 84»  I am in my eighty-fourth year, but old age has not unnerved or shattered me. Neither the Senate nor the popular assembly nor my friends nor my followers nor my guests ever find my vigor wanting. I have never agreed with that ancient and much-quoted proverb which advises: "Become old early if you would be old long." I would rather be old for a shorter time than to be old too soon.
Cicero   [Compiled from multiple translations. The Latin proverb: "Mature fieri senem, si diu velis senex esse." —tεᖇᖇ¡·g]
«The &0s»  A woman of ninety said to M. de Fontenelle, then ninety-five: "Death has forgotten us." "Hush!" replied M. de Fontenelle, putting his finger to his lips.
The Cynic's Breviary: Maxims and Anecdotes from Nicolas de Chamfort, selected and translated by William G. Hutchison, 1902
She drank good ale, strong punch and wine,
And lived to the age of ninety-nine.
Epitaph in the churchyard of Edwalton, on Mrs. Freland, quoted in Edmund Goldsmid, A Collection of Epitaphs and Inscriptions Interesting Either From Historical Associations or Quaintness of Wording, Volume II, 1886
May you live to be a hundred years
With one extra year to repent.
The Final Years
In dog years, I'm dead.
The idea is to die young as late as possible.
[I]f, by going down into Bethesda, he were able to mount again upon the pinions of his youth, — even then he might querulously say, — 'But, after all these marvels in my favor, I suppose that one of these fine mornings I, like other people, shall have to bespeak a coffin.'
Thomas De Quincey (1785–1859), "Temperance Movement"
Young men may die, but old men must die.
English proverb, circa early 1600s
I have seen many things;
Rulers of Life and Death,
      Where my old gods dream white
Rulers of Life and Death,
Margaret Widdemer (1884–1978), "The Estray," The Factories, With Other Lyrics, 1915
Happy the man who dies before he prays for death.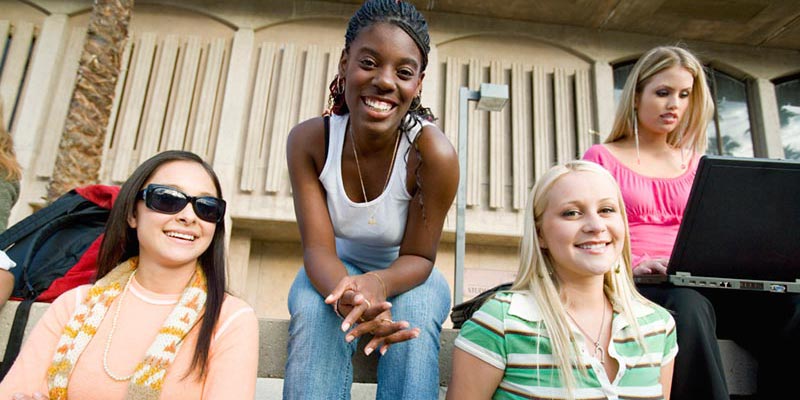 Here are some guidelines to help make your student visa application process smooth and successful.
Getting your visa to study in the United States takes time but can be a surprisingly easy procedure. It is well worth the effort. In many countries, the number of student visas issued by the United States has grown significantly in the last year.
While the application process for an international student or exchange visitor visa can be confusing, hundreds of thousands of students are able to meet the requirements for a visa each year.
Last Year 644,204 F-1 Student visas were issued and there are currently 1.2 million students in the United States on F and M visas!
After a college, university, or English language school has accepted you for admission to full-time study, the school will send you a document called an I-20 form, which is the application for an F-1 visa.
If you will be an Exchange Visitor, the organization or U.S. Government agency that is sponsoring you will send you a DS-2019 form, which is the application for a J-1 visa.
You can visit the website of the United States Embassy or Consulate in your country at usembassy.gov to read about Nonimmigrant Visas. Go to the section on visas and read about the correct procedure currently in place for Nonimmigrant Visas.
1. First, your school or university will send you a form confirming that you have been accepted at an institution authorized by the U.S. Citizenship and Naturalization Service (USCIS) to enroll non-immigrant students (the I-20 for an F-1 visa or the DS-2019 for a J-1 visa.) You will read and sign this form.
Be careful to make sure that the name and spelling on your passport is exactly the same as the name and spelling on your application for acceptance to the school and that the school has entered your name as it appears on your passport on the I-20 or DS-2019 Form.
All applicants' names have to be submitted for a security clearance. Citizens of some countries and students who will study certain subjects at a university have to undergo additional screenings that takes several additional weeks of processing. Again, it is crucial that you allocate plenty of time for the visa application process.
2. Second, you will need to make an appointment for a visa interview and to pay some required fees. Under a revision in the regulations, Student Visas can be issued up to 120 days before the date on your form I-20. Exchange Visitor Visas can be issued anytime before the date on the DS-2019. You should apply as early as possible for your visa.
Each U.S. Embassy has a website providing instructions on how to make an appointment for a visa interview and other information on the visa application process. The website for the Embassy in your country can be located at: http://www.usembassy.gov/
The website can also tell you the expected wait time for a visa in your country. International student visa applicants should receive priority by the Embassy or Consulate so if your program of study will begin soon, be sure to explain this when applying for your visa.
You may wish to visit or contact the nearest U.S. Department of State-affiliated EducationUSA advising center office in your country. They are located throughout the world and listed at educationusa.info/centers.php The staff at these centers will be able to explain where to pay the visa fees and how to schedule your interview.
There is a US$200 fee, which supports the cost of the computer system used to record your stay in the United States (SEVIS). You can pay this fee with a credit card that is valid internationally. Go to https://fmjfee.com/index.html to pay the fee and make sure you print a copy of your receipt. You must pay the SEVIS fee at least three days before the date of your visa interview. Bring a copy of your receipt to your visa interview
You will also need to pay an additional US$160 for the visa application fee in your country at the U.S. Embassy or Consulate or at a bank that the Embassy designates. Specific information on where to pay the visa application fee can be found at the web site of the U.S. Embassy in your country.
3. Third, the United States is using a new non-immigrant visa application form, DS-160 tthat should be completed online. This form replaces all of the other forms. Instructions for completing the form and links to the form can be found at https://ceac.state.gov/genniv/
Complete the DS-160 form on line completely. Again, remember to use the exact same order and spelling of your names as they are found in your passport. Then you will print them out and bring them to the Embassy when you go for your your visa interview.
You will upload your photo while completing the online Form DS-160. Your photo must be in the format explained in the Photograph Requirements section: https://travel.state.gov/content/visas/en/general/photos/digital-image-requirements.html
If the upload of your photo fails, you must bring the photo with you when you go for your interview.
4. Fourth, prepare for your visa interview. It is extremely crucial that you apply for your visa well in advance of the date your studies begin. If possible, apply three months before you plan to travel to the USA. This will give you extra time if there are delays at the embassy, or if you wish to appeal a decision in the event of a denial.
What you wear is important. Consider the interview a formal event. Business attire is appropriate. First impressions can be crucial, since there will be little time to speak with the officer, who will often have only a few minutes to conduct the interview and make a decision.
Be prepared to give your information quickly and completely. If you are unable to answer the questions in English, and the visa officer does not speak your language, you can ask for an interpreter. Speaking English is not a requirement for a student visa. In fact, thousands of students come to the United States each year to learn how to speak English.
The visa officer needs to know your specific objectives, both academic or professional, for studying in the United States. Be prepared to explain why it is better to study your specific field in the United States than to study at home. Be ready to say exactly what you will study and for what career your U.S. studies will prepare you. Calmly state your education plans concisely and clearly.
If you are going to the USA to learn English and then earn a degree, be able to explain your complete program of study. Remember, it is not enough to just say, "It is better to study in the United States." Give valid reasons why it is better for you. Visa officers like to hear honest, direct responses to questions. They generally react poorly to applicants who give vague answers, memorize a speech, or make overly solicitous comments about how great and wonderful the United States is.
You should also be able to explain in detail why you chose to study at a specific school and be able to give information about that school and where you will live (dormitory, host family or apartment).
If you will return home to complete university studies after studying English in the United States, bring proof of your student status in your country. A letter from a university professor supporting your study plan can be helpful. Young people around the world are often unsure of their plans. However, in the visa interview it is best to give definite answers. If you seem to be unsure about what you will be doing, the visa officer may believe that you are really going to the United States for reasons other than education.
Grades do make a difference. If your marks are below average, be ready to provide explanation on how you are going to succeed in the United States. A letter from a school director or teacher, or from your U.S. admitting school stating that the proposed program of study in the United States makes sense and explaining your good prospects for success can be helpful. If there were special circumstances (such as a death or illness in the immediate family) that contributed to the poor grades, have the school explain those special circumstances.
The U.S. Department of State (DOS) has implemented an online tool that nonimmigrant and immigrant visa applicants can use to check the status of their application: https://ceac.state.gov/CEACStatTracker/Status.aspx
You must have adequate, demonstrable financial support to live and study in the United States. Visa applications are generally stronger if the financial support comes from family, employers, or other institutional sponsors located in the home country.
If your parents will pay for your education, be ready to document how your family gets its income. Bring a letter from your parents' employers stating what they do, how long they have worked at those organizations, and how much they earn.
When visa officers see information that is contradictory or does not make sense, they do not grant visas. If your family can only show enough income to support you in the United States, the officer will become suspicious.
Large sums of money in bank accounts may not be sufficient proof of financial support. When providing information about your bank accounts, ask someone at your bank for a letter that states how long the account has existed, and what the average balance in the account has been. That should convince the visa officer that you and your family have a long and stable history of business at the bank.
Most student and exchange visitor visa applications are approved. The most common reason for a student or exchange visitor application to be denied is that the person applying for the visa has not proven to the Visa Officer that they will return to their country when they complete their studies in the U.S.A. This rule is called Section 214.b.
To determine your "intent to return" home, the visa officer will ask you a series of questions about your connections to your home country and about your study plans. You will have to demonstrate to the officer that your family has the ability to pay for the first year of your proposed stay in the United States and that you have realistic plans to finance the remainder of your education.
You must have all of the required forms with you including your I-20 or DS-2019 and the SEVIS payment receipt. You should bring any financial documents to demonstrate how you will pay for your education and any documents that might help demonstrate why you will return to your country. Some examples of such documents are previous passports demonstrating travel abroad, bank or salary statements, family documents or student records.
If you are denied a visa there may be something you can do to reverse the denial. You may appeal the decision. In most cases, you will need to provide additional documentation that was not presented with the initial application. In some cases, a visa officer may request additional documents like proof of employment, or ownership of a home or business. You should respond with the information requested.
A fax or email from your U.S. school to the embassy or consulate in your city containing details about your qualifications, and requesting reconsideration, can be helpful in pursuing a successful appeal. Faxes should be addressed to the Chief of Nonimmigrant Visas at the Consular post in question. Fax and telephone numbers are available on the page of the Embassy or Consulate where you will apply for the visa on the Department of State web site at usembassy.state.gov. Look under "Contact Us."
Wear a business suit or dress
Be specific when you answer questions
Bring bank statements or proof of employment
Provide details of your study plans
Stay calm and be professional
Tell the truth
Once a visa is approved, you should receive your visa within a few days.
The USA issues different types of visas to students:
A full-time student would receive an F-1 or M-1 visa.
Your spouse and children would receive F-2 or M-2 visas.
An Exchange Visitor would receive a J-1 visa. Exchange Visitors come to the USA for consultation, training, research or teaching, or for an approved Au Pair or temporary work position.