10 Credit Cards for Low Income Group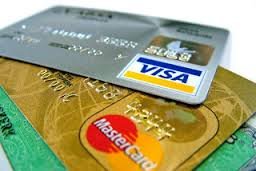 I am from low income group can I have a credit card? What is the minimum salary limit for getting a credit card? These are the most common questions asked by individual now a day. So, today let's try to get an answer to this question.
Annual income and the credit score is a crucial factor in getting the credit card. If your income level is low or if you have defaulted in making payment of a loan, your chances of getting a credit card is less. A credit card company evaluates your application based on your repayment capacity. It is quite simple if your monthly salary is Rs 50,000 you will easily get a credit card. However, if your monthly salary is Rs. 10,000 Credit Card Company might refuse your credit card application.
However, a person with low income group can also get a credit card in India. In India credit card is available with a minimum salary limit of Rs 6250 per month. A credit limit of such credit card is very less. It is usually 3 times of the monthly salary. If you are working with a good company or the government your chance of getting a credit card is high.
So, here is 10 Credit Card option for Low income group.
10 Credit Cards for Low Income Group
1. India Card by Bank of India – Gross income 0.75 Lac per annum.
2. Canara Visa Classic – Minimum Income 1 Lac per annum. Maximum card usage limit is 3 Lac.
3. ICICI bank HPCL Coral Visa Credit Card – Minimum income 2.4 Lac per annum.
4. Kotak Fortune Gold Card – Minimum income should be 3 Lac per annum.
5. Andhra Bank Credit Card – Minimum Income 1.8 Lac per annum.
6. Bank of Baroda Titanium Card – Minimum Income 2 Lac per annum.
7. Corporation Bank Gold Card – Minimum Salary Income 1.8 Lac per annum.
8. Vijaya Bank Gold Credit card – Minimum Salary Income 1.2 Lac per annum.
9. HSBC Classic Credit Card – Minimum Salary Income 1.44 Lac per annum.
10. Axis Bank Insta Easy Credit Card – No Income Proof. Only fixed deposit of Rs 20,000 is required.
Documents required along with Credit Card application
1. Salary Slips for last 3 months
2. Income tax returns document
3. Latest bank statement or passbook showing salary credit entry
4. Address proof and ID proof
If you are already using a credit card or planning to take one make sure you never default on your payment. Making a payment on the due date will help you in two way you can save on interest and also build your good credit history. A good credit history helps you while applying for loan or credit card.
Does Income Impact Your Credit Score? Not Really, but it's Complicated
Tom Kerr, Updated on Jun 21, 2016
*Editorial Note : This content is not provided or commissioned by the credit card issuer. Any opinions, analyses, reviews or recommendations expressed in this article are those of the author's alone, and may not have been reviewed, approved or otherwise endorsed by the credit card issuer. This site may be compensated through a credit card issuer partnership.
This post contains references to products from one or more of our advertisers. We may receive compensation when you click on product links. For more information, please see our Advertiser Disclosure
One of the most common credit questions is "does income affect credit?". The short answer is that no – your income does not impact your credit score. Credit rating agencies closely guard their formulas for coming up with credit score numbers, but they would have to ask what your income is in order to know it, which they don't. Take a look at what else doesn't make up your credit score.
A deeper look at the question reveals that income does play a role – and usually a very significant one – when it comes to credit card approvals and your ability to borrow money. In other words, although your is not a factor in calculatoring your credit score, banks do take a look how much money you make before extending credit to you. If you apply for a mortgage, for instance, you will likely be asked to submit two years of recent IRS tax returns to verify your income.
Salary information has not been collected and used by major scoring agencies like FICO for more than 20 years. You might wonder why they do not use it, but the answer is quite simple; the credit agency would have to ask the consumer, and their responses are usually inflated. Some consumers will even flat-out lie in order to make themselves look more affluent and credit worthy, and that is why the mortgage industry finally did away with so-called "liar loans."
"Liar Loans" were mortgages that required very little documentation. Instead of requiring copies of your tax returns the lender on a so-called "no documentation" loan application would simply ask you to fill in your income. Despite risking penalties for misrepresenting the facts on a mortgage application, which can be construed as fraud, lots of borrowers just wrote down whatever they felt would secure them with a loan. That kind of honor system is not reliable for calculating credit scores.
Credit Card Company Calculations
Just as other kinds of lenders ask for and incorporate income into their approval process; credit card companies follow a similar policy. One rep with Capital One, for example, told me they take into consideration whether the applicant has at least $425 in "free income," which excludes the cost of rent or a mortgage in determining whether or not to approve a new card member.
Card companies then find themselves short on data and it is common for them to ask for it in order to maintain fresh, current income records on each of their customers. If your credit score is stable, for instance, but your income drops off significantly then a credit card company will protect itself by not raising your credit line. Some card companies have even been known to lower your credit limit without notice or even cancel your account.
Requests for Updated Income Verification
Since credit card companies can't acquire your income information through the credit reporting agencies, they may ask you to share that information with them from time to time. Usually the request is worded in such a way that may be interpreted by the consumer as a "mandatory9rdquo; request. I've seen notices, for example, that said things like "The federal government requires us to make the effort to obtain current income information on our customers."
That just means that the government regulators expect credit card companies to try to gather that data, a step that was taken after the last financial crisis. The CARD Act says that credit card companies have to do a better job of trying to verify the repayment ability of borrowers, especially for minors, and knowing how much income someone makes is part of that process.
An Example of the Small Print
It does not mean, however, that consumers have any obligation to provide it. The burden is on the banks and credit card companies, not you. If you don't want to share your income information with a credit card company, then don't. It's completely up to you.
I recently dug into the small print on Discover Card's website and found these answers:
"Your income and housing information are among a variety of factors Discover uses to authorize some credit card transactions and extend the credit line you need, or determine eligibility for special offers such as credit line increases."
"You are not obligated to share your income or housing information with us. Periodically we review your account to see if you're eligible for a credit line increase or in some instances we allow you to exceed your designated credit line at point of sale. Providing us with your updated information on an annual basis allows us to continue to service your account appropriately."
"We rely on many different factors when it comes to making any change to your account. Neither your willingness to share your income and housing information, nor this information itself, would be a determining factor if your line of credit were decreased."
Boosting Your Credit Rating
If your income increases and you voluntarily share that information with your credit card company, it could help you to receive preferential treatment. Your credit line might be increased, for instance, and you might qualify for a more prestigious card of theirs or for a lower interest rate. As explained before, however, you have no legal obligation to share this kind of information.
When it comes to how your credit score is calculated, income may be irrelevant, but how good you are at paying your bills on time is crucial. The amount of available credit that you use – also known as your "credit utilization ratio," is also a key factor. Additionally, avoid late payments and missed payments as those types of derogatory actions greatly affect your credit score.
* Editorial Note : Any opinions, analyses, reviews or recommendations expressed in this article are those of the author's alone, and have not been reviewed, approved or otherwise endorsed by any card issuer.
*The content in this article is accurate at the publishing date, and may be subject to changes per the card issuer.
Year-end Personal Finance Checklist
With Christmas and New Years behind us, now is a great time to review your finances and make sure everything is in order. You don't have to spend all weekend.
You may have noticed that many credit cards carry the name "Visa Signature" in the title, but have you ever wondered what exactly that means? Sure, Visa is one of.
December 5, 2016
Tips for Using Credit Card Convenience Checks
Cardholders are sometimes surprised to find blank checks included with their monthly credit card statements. The card issuers often refer to these as "convenience checks," but they are essentially just.
September 8, 2016
Having Trouble Choosing a Credit Card?
Sign up to receive a copy of our free ebook, The Ultimate Guide to Credit Cards. It will help you pick the perfect card!
Crate and Barrel Credit Card Application
The application process is easy and takes only a few minutes. Once you are approved* and have received your account information, you can begin enjoying all the benefits of your Crate and Barrel Credit Card account. View current costs for the Crate and Barrel Credit Card account.
Comenity Bank issues Crate and Barrel Credit Card Accounts. If you wish to proceed with the online application, you will be providing your personal information to Comenity Bank
*Subject to credit approval.
Your new Crate and Barrel Credit Card account has been approved with a credit limit of and 6 months special financing on orders over $999. Look for your new card to arrive in the mail within 10 business days.
Your Crate and Barrel Card Number:
Please print this page or copy the card number above so you can use it for today's purchase.
For signing up today, you will receive up to <0>off your order when you pay with your new Crate and Barrel credit card (discount will be automatically applied to your order today only).
We are not able to process your application at this time.
Your credit application is under review. You will be notified via regular mail within 10 business days.
An error may have occurred. Please try again later or click here to submit the application again.
Stay at Home Mom income: What do you put on credit card applications?
Don't miss out! Join the thousands of people who subscribe to our once-daily email or our free miles and points Facebook group with all the best travel news. Some links on this page may pay me a commission - as always, thanks for your support if you use them
I received an email from reader Kurt the other day, who asked:
I found your blog recently and it has been very inspiring to see how you travel for free with a big family. I've signed up for a couple of credit cards with bonuses in my name and now I'd like to see if my wife could sign up for the same cards. The reason I have doubts is because she's a stay-at-home mom and does not have any income. I know the credit card applications ask for personal income and I'm wondering if we could list my income or if it would be questioned?
Great question and one that has come up for our family as well. Kurt (and I) are both talking about Stay at home Moms (SAHM), but the same thing applies for Stay at Home Dads or any other kind of Stay at Home spouses, who typically rely on the income of a spouse / partner.
Stay at Home Mom income: What to put on credit card applications?
I gave Kurt the short answer, which is "Yes, you can put the income of the working spouse", but told him I'd write a bit more about it as the "long answer". I've actually written about this once before back in January 2014, in a piece called Credit cards for Stay-at-home moms. As Kurt (and myself, and others have seen), all credit card applications have a spot where you have to put in your income. Seems pretty straightforward, right?
But starting in 2010, this got a bit tricky for stay at home moms and other people with more complicated situations. As part of the CARD act of 2009, banks were now required to evaluate people based on their individual ability to re-pay (among many other reforms)
One unintended consequence of this was that all of a sudden, stay-at-home moms and others with more "complicated" situations found themselves frozen out of the credit card market. Applications all of a sudden specified INDIVIDUAL income, and so it was unclear whether stay-at-home mom income was $0 or not.
There were some that went ahead and put in their household income anyways, and if asked about it, just stated the truth. There were probably some people that may even been a bit "dodgy" with the situation, though I wouldn't recommend that. I wasn't particularly active in applying for credit cards back then, so I'm not sure what banks would do with a SAHM that listed $0 income, but thankfully this has all now been resolved.
It took 3 years but finally in April 2013 an amendment to the CARD act was finally passed which "allows credit card issuers to consider income that a stay-at-home applicant, who is 21 or older, shares with a spouse or partner when evaluating the applicant for a new account or increased credit limit."
There are some definite advantages to playing the travel hacking "game" in "2-player mode", and you can still play even if one spouse is a stay at home mom (or dad). Stay at home mom income can be reported as the total household income (in most cases). If your situation is more complicated, you may want to double check.
Hopefully this helps all the stay at home moms and stay at home dads out there who still want to get lots of travel bonuses from credit cards!
5 Secrets to Getting Approved for a Credit Card in Malaysia
Judging from the number of credit card application kiosks staffed by attractive people at malls across Malaysia, you would think no credit card application will ever be denied. But there are some who do, to their dismay, and if you're one of these people, here are five tips on how to increase the chances of getting your credit card application approved here in Malaysia.
1. Get a copy of your credit report
When assessing your credit card application, your bank will request a copy of your credit report from a credit bureau. One source of credit reports in Malaysia is the Central Credit Reference Information System (CCRIS), which is managed by the Credit Bureau of the Bank Negara Malaysia. Another source you can check your credit history from is the CTOS, one of the leading credit reporting agencies in Malaysia. It helps to make sure that the information on these reports is accurate by requesting for a copy your own, just to be on the safe side.
If you find any discrepancy on your credit report, you can contact the Credit Bureau directly to ask for any error to be corrected. Be sure to prepare your supporting documents to prove that you've resolved any problem that shows up on your credit report. Since your payment history with companies like utilities and telecoms will also be included in your credit reports, make sure that you're always on top of your bill payments to avoid any bad reflection on your credit history.
3. Review the minimum annual income requirement
You may be attracted to a credit card that offers 50,000 bonus air miles and immediately apply for it, but remember that almost every credit card in the market has a minimum annual income requirement that you have to meet to be qualified for the application.
There are premium cards that have all the bells and whistles, but these usually have a higher minimum annual income requirement – not to mention higher fees and charges. Gold cards typically have lower minimum income requirements so you may want to apply for these instead and then apply for a premium card later on, as your income grow larger. Most banks would gladly upgrade your card if you have a proven track record as a good paymaster.
4. Review your application form for errors
Sometimes, your application for a credit card gets denied for the simple reason that you made a mistake in your application form. It seems easy enough but you'd be surprised how many people still make mistakes when filling out their personal information! Review all entries carefully, making double checks on your application form before you submit it to the bank, especially if you apply for a credit card online .
5. Build up your work history or become a supplementary cardholder
Banks may also deny credit card applications if they determine that the applicant hasn't been working long enough. If you're fresh out of university and haven't even begun working yet, your bank might hesitate to make you a primary cardholder. Plus, you may also want to ask yourself if you can actually afford to pay for anything you charge on the card.
If you don't have sufficient employment history but believe that you need a credit card; and if you posses the means to pay for the monthly credit card bill, you may want to ask your parents or older siblings who own a credit card to make you a supplementary cardholder for the present.
Banks take a risk when they extend a credit line to an individual, which is why they're extra careful about issuing credit cards. Your credit history tells them about your financial standing and whether they can trust you enough to extend you a line of credit.
When you think about it, this also works in your favour, because you definitely should not get a credit card if you can't keep up with your regular expenses as it is. Before you apply for a credit card in Malaysia , make sure you're financially capable and ready so you avoid falling into unnecessary debt.