PayPal debuts credit card targeting brick-and-mortar stores
PayPal is turning to its old nemesis, plastic, to help it expand beyond the digital realm.
The online payments venture is introducing a credit card that offers customers 2 percent cash back on purchases -- one of the industry's highest rebate rates -- with no annual fee. The rewards will appear in users' online wallets and can be spent immediately on additional PayPal purchases or transferred to a bank.
The move is part of Chief Executive Officer Dan Schulman's effort to transform PayPal from a payments button on websites into a versatile financial tool for everyday use, even in brick-and-mortar stores. He's forged 24 deals over the past 18 months with technology and financial companies including Apple Inc., Visa Inc. and JPMorgan Chase & Co., looking to make PayPal ubiquitous in the lives of its 210 million customers. The company already tested the card with some of them.
"Not only are they using us to shop outside of PayPal in the physical world, but they're also shopping more on PayPal with this card," said Darrell Esch, chief commercial officer for global credit at the San Jose, California-based company. Some customers began checking the balance in their digital wallets more often, leading to additional shopping online.
By the end of June, before the card's full rollout, transactions per PayPal account rose 10 percent to 32.3 over the trailing 12 months, according to a statement from the company.
The new card "is essentially in-line with PayPal's ongoing strategy of providing account holders with multiple avenues for product purchases, money transfer as well as for paying bills," Moshe Katri, an analyst at Wedbush Securities Inc., said in a note to clients. "This strategy has been translating into increases in account-usage frequency as well as in average ticket price."
PayPal climbed 0.9 percent to $61.55 at 11:22 a.m. in New York. The stock has climbed 56 percent this year, outpacing the 24 percent advance of the 68-company S&P 500 Information Technology Index.
Among credit-card enticements, cash-back remains king. Almost 70 percent of consumers say their favorite rewards card offers such rebates, according to a June survey by card processor Total System Services Inc.
PayPal's entry may challenge Citigroup Inc., which offers the popular Double Cash card with 1 percent back when consumers make a purchase and another 1 percent back when they pay the balance.
PayPal is working with Mastercard and lender Synchrony Financial, the largest issuer of private-label credit cards, on its offer.
"You're going to see an increased focus on cash-back efforts," said Curtis Howse, senior vice president of Synchrony's diversified client group. The trick is to keep it simple, he said. "That's something we've been able to do -- as a first here -- with this partnership."
pay target card in store
Add the Target Red Card Login to your account?
LoginY is not an affiliate of Target Red Card. Logos and other trademarks within this site are the property of their respective owners.
The simple and secure way to manage all your login links.
How to reach Target Red Card customer service.
General information about Target Red Card
Credit Card, Retail & Receipts, and Checking & Savings
Retail & Receipts and Banking & Credit Cards
Questions about Target Red Card? Maybe we can help.
What is Target Credit Card Payment Address?
Answer: The payment address for the Target Credit Card is:
Dallas, TX. 75266-0170
Write the check payable to Target and include your Target Store Credit Card account number on the memo section.
Alternative ways to pay Target Credit Card:
By Online: You can also go to Target Credit Center to make your payments online.
By Phone: you can pay your Target Credit Card by phone by calling 1-800-424-6888.
In Store: Pay your bill at any Target store by cash or check.
For Target customer service telephone number, call 1-800-424-6888.
If any information is incorrect, please contact us with the updated information.
Apply now and get GameStop exclusives: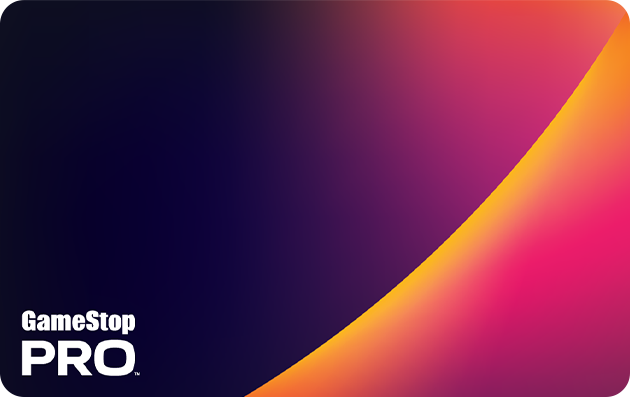 Sign up for online Account Center now. Start managing your account the fast, easy way.
When you register, you get 24/7 access to manage your GameStop PowerUp Rewards Credit Card Account online from any device, including your computer, tablet or smartphone.
Pay your bill, view or print monthly statements, add or change your contact information, sign up for paperless billing — and much more.

Sign up for online Account Center now. Start managing your account the fast, easy way.
When you register, you get 24/7 access to manage your GameStop PowerUp Rewards Credit Card Account online from any device, including your computer, tablet or smartphone.
Pay your bill, view or print monthly statements, add or change your contact information, sign up for paperless billing — and much more.
At checkout for certain types of purchases, you may be offered a deferred-interest promotional plan.
Keep track of your credit card account anywhere, anytime.
Sign up for secure, online account management.
Alert : Our hearts go out to those affected by Hurricane Harvey. We are always available to support you during emergency situations, click or tap here for more information on assistance.
Copyright © 2017 Comenity LLC. This site gives access to services offered by Comenity Capital Bank.
Comenity Capital Bank issues your GameStop PowerUp Rewards Credit Card account. 1-855-497-8168 (TDD/TTY: 1-888-819-1918)

Your session is about to expire. If you would like to extend your session please choose "Continue Session" or click "End Session" to end your session.
Pay Bills with your Target Redbird Card
Advertiser Disclosure: This post may contain referral, affiliate or sponsor links that provide Travel with Grant compensation. Thank you for your support.
In this post, I will walk you through paying bills with your Target Redbird Card. You can pay credit card bills, mortgages, car payments, student loans, and most other bills. To get started, click here and sign into your Redbird account.
Once logged in, click Pay Bills beneath the Pay & Transfer tab.
Click the Pay a Bill button to get started with the bill payment process.
Search for a payee (company) you want to pay. I need to pay my Citi credit card bill, so I search for Citi. I then select "CITIBANK CREDIT CARD" from the list of results. If you want to pay credit card bills, choose the payee name that has "credit card" in the name or sounds most like the correct payee. If you want to pay an individual (landlord), click the Person bubble.
Create a nickname and enter the account number. If you are paying a credit card, enter the full credit card number (16 digits for Visa, MasterCard, and Discover; 15 digits for American Express). Then click the Save and Pay button to continue.
If you want to pay the bill right now, enter the amount, and click the Review button. You can leave the memo blank (unless you are paying an individual). If you don't to pay a bill right now, click the Pay Bill link in the upper left corner.
Verify the payment amount, enter your 4 digit PIN, and click the Submit button.
Your bill payment is complete and the funds have been immediately withdrawn from your Redbird account. Most bill payments post in 2-3 business days. If Redbird has to send a check to the payee, the payment will probably post in 5-7 business days.
If you go back to the Pay Bills section, you can view, edit, and stop bill payments. You can also repeat the above steps to add another payee.
By clicking the Settings link, you can edit payee details (change nickname and account numbers) or delete the payee from your Redbird account.
On your Redbird home page, you can see details of the bill payment transaction.
If you have any questions, please leave a comment below. Have a great day!
Grant is an expert in frequent flyer miles, hotel loyalty points, credit card rewards, and cash back deals. He also has a pretty cool travel blog. Find him on Twitter @travelwithgrant.
31 thoughts on " Pay Bills with your Target Redbird Card "
Their BP feature is not the best and is lacking in payee description. The Citi example demonstrate this perfectly. So how is the average person supposed to know what "Citi Cards" is and why they shouldn't pick that one over "Citibank Credit Card"? Also I've tried to enter student loan and gas company bills only to have issues with the lenght of the account number.
The system does a good job of finding the exact payee name, that would make sense to you, only to complain that the account number you have entered is too short or long, when I've used that same number with other billpays and I know for a fact there is no other format to it.
Lastly they don't display the payee's address. This would help so I could verify by comparing their address to the address I have on my bill to make sure i'm sending my payment to not only the correct address but the correct company to begin with.
My advice is to make a test payment of $1.00 to your account way before the due date. This will accomplish two things. One, and the most important factor, you make sure you have the right company and it's going into the right account. Secondly, you get a good idea of how long it takes for your payment to post. Remember, just because a billpay service provider tells you it takes them 2 days to send a payment for you, it doesn't mean the receiver will process that payment instantly. Though digital payments are typically on time, it can take multiple days before you see it posted to your account. This is precisely why you do a small test to mitigate future headaches.
Just some food for thought.
Good advice Joe. Regarding Citi Cards and Citibank Credit Cards, I think both names go to the same place, but I've never tested this out. I only ever pay credit card bills, so I've never run into problems with account number issues.
I didn't realize you could pay credit card bills
that's great news! Will definitely take Joe's advice and do a trial run the first time around with each account.
Yes, I only pay credit card bills.
There is no such things as Redbird. Could you stop calling it Redbird when it its the REDcard? I have the card and cancelled my Bluebird card.
Andy, all the cool kids call it Redbird 🙂
The BP feature for REDcard is very similar if not identical to the BP feature on Serve. I used it a couple of times on Serve, but then I realized it is just easier to transfer money to my bank account that all of my CC's are set to be paid from already. I also go to the free ATM and withdraw cash to deposit in my bank just to mix it up a little.
I think the bill pay feature across all the cards is almost identical. It is really way to pay credit card bills from Redbird though.
There is more to this but in short, you want to use BP to show actual use of funds that go into your RB account. There are numerous reference points that show if you take money out of these types of account, also called "pass through account", you're bound to get flagged and shut down.
Continued activity like moving money in and moving out to another account with out any use is looked upon as higher risk and so they typically will shut your account at an individual level or change their policy over their entire customer base to decrease the said risk.
I've done hundreds of bill payments to credit cards from Bluebird/Serve/Redbird and never had a problem.
And it shouldn't be a problem. The gp was talking about moving funds back to another bank account to do the bill pay from there. That's definitely manufactured spending and will get you flagged.
Keep doing that and they might ban you…obviously, this card is too new (and we have no datapoints yet), but the billpay feature is actually not bad at all…
My above reply was to Joe
I'm telling Brant not to just transfer money back into his checking account or use ATM's to withdrawl the money and to actually use his REDbird card or use billpay to show usage in his account. So I think you misunderstood me if your reply was directed to me cause I said exactly what you said.
I use my Redbird Card for the occasional Target purchase, but 90% of the funds are used for bill pay. I agree that it is a good idea to mix it up a bit in terms of moving the money around.
Grant, can you email me about where you got the card? I'm in SF and considering swapping out my serve card
There are a couple stores in the Bay Area, I found some at the Dublin Target, but i heard that there are no more in stock. I would call the store to see if they have any and if they can hold one for you. Good luck!
The fact that banks can dictate how, where, when and why you can give them YOUR money and then turn around and dictate how, where, when and why they decide to give YOUR money back to you is the onerous reason why some old timers put their cash in a tin can and bury it in the back yard or stuff it into a mattress.
I just can't figure out how to get points and miles by doing that, so I am driving to Oklahoma to get a redbird….um REDcard (sorry AndyTLe) this weekend. I can't wait to try it out!!
Good luck with the drive to OKC, I hope the Target there can help you out. How long of a drive is it for you?
I live near San Antonio and I have to drive to OKC, so it's like 7 hours, but I will stay in Dallas for a couple of nights and just pop up there to grab the goods. OKC is only 3 hours from Big D and I got a "sweet" upgrade at Carlsonclub Country Inns and Suites for only 15,000 for two nights with the second night free deal. Dallas is a lot more fun than OKC anyway. I wish I could attend the FTU in April there, but I have to be in WV on business. Bummer.
I hope you have a fun time on your road trip. I've never been to OKC (only reason I would go would be to watch the OKC Thunder play).
I can buy $200 gift cards for $6.95 at OfficeMax with Chase Ink for 5X points. If I get 25 CG's for a total of $5000 it costs me $173.75. I can load them on the REDcard and I collect 25,000 UR points for $173.75. If I did that every month I would collect 300,000 for $2085.00 out of pocket. Will that work? If not, why not?
The only problem with that plan is that you can only earn 5x on the first $50,000 of 5x categories. Therefore, you would only be able to do that plan for 10 months.
$1737.50 for 250,000 UR points. Hmmmmm..Ok, I'll guess that will be alright! LOL
That sounds like enough points for me 🙂
I live in ventura county in cal where there is about 10 targets within a 10 mile radius and NONE had the redcard prepaid. I look at this post and was lucky enough to find an awesome contact.. @noonradar
Transaction was SAFE, quick and easy… Highly recommeded for anyone interested.
Thank you for the update, glad you were able to get a temp Redbird Card.
I keep hitting some kind of bill pay limit. It looks like a $5000 limit but that is only supposed to be for unregistered cards. Maybe a computer glitch? I had to make a large bank deposit today since I did not want my money tied up for 2 weeks. Anyone else have this issue with fully activated Redbirds?
I haven't made a single bill payment over $5,000, but if the limits are similar to Serve and Bluebird, you can make a max of $10,000 in combined bill payments in each calendar month. Are you brushing up against that limit?
hi I have question about BP to a person. I want to pay my landlord using this feature, but how can I know whether the check is received and cashed by landlord? If it lost in the mail, can anyone else redeem it, and how can i find out who and when it has been cashed out?
You can send a check to your landlord, just fill in your landlord's mailing address. It is just like any other check and can only be deposited by the person who's name is on the check. You will get an email when the check is deposited.