The Yoga Nomads
Digital Nomad banking 101: bank accounts & credit cards for long term travelers that save me $900/year
First off, there are NO affiliate links anywhere in this post. Simply explaining my long term travel banking strategy and recommending the banks and credit cards I love and currently use.
Alright, things are getting real now. You've saved up a pile of loot and you're planning your big trip. If you're like me, you want to use your mountain of cash as slowly and smartly as possible.
If you follow this guide you will save a minimum of $900 this year which means an extra month on the road!
Let's start with a high level overview. Before leaving your home country you will need the following…
#1 High interest savings account to house your nest egg
#2 Checking account with little or no ATM fees so you can access your money on the road
#3 Travel rewards credit card to take advantage of big purchases + earn free flights
Anyone can benefit from saving additional money, right? However this guide was designed for people considering longer term travel, lets say at least 2 months. If you have a standard 2-week holiday trip coming up, read through the guide and apply what makes sense for you (#1 and #3 for sure).
Where should you put your Nest Egg?
Now that you decided to travel, where are you going to put your hard earned chunk of cash? If you leave it in your normal bank's savings account, you will gain little to no interest (.05% on average). So what should you do?
Luckily, there are a few online savings accounts that offer between .75%-1.05% interest. This is 15-20x the interest rate of your typical US Bank savings account. Although 1% is not a HUGE rate, if you have $10,000 saved up, you'll be earning about $100/year just by having your money sitting in the account.
*$100 = 25 nights of accommodation in India. Or huge street food lunch in Thailand for an entire month.
#1 Savings accounts for long term travel
There are tons of options for online savings accounts with roughly 1% interest. Pick one with the features you're looking for. Make sure wire transfers are free. Here is a chart to get you started. I'll share my choice below the chart.
I personally use Capital One 360 which offers .75% interest. When i originally opened it, Capital One 360 had 1% interest but recently dropped and I have yet to make a change. They offer free wire transfers and I've been pleased with the customer service so far.
The only drawback with online savings accounts is there is no physical bank to visit. But lets be honest, it's 2015 and no one goes to the bank anyway. Wire transfers are free and a million times more convenient.
#2 Checking Accounts for long term travel
Your checking account is where you will put your short term money, ie: what you anticipate spending in the next 30 days. The thing you need to look out for is ATM fees. Most ATMs will charge you a fee and then your bank also charges a fee for using someone else's ATM. Getting hit by double-fees will really start to add up.
If you're an American, this is going to be simple and you'll save $100s of dollars over the course of a year. Don't think twice, open a Charles Schwab online checking account today.
Benefits of a Charles Schwab checking account:
No ATM fees worldwide. (Some ATMs charge you a couple bucks to withdraw, then at the end of the month Charles Schwab reimburses all your fees)
Free wire transfers from any major bank
100% free
*Assuming you withdraw money twice per month (we averaged 4x/month) you will be spending a minimum of $5/withdrawal. That's $10/month or $120/year. If you use the Charles Schwab ATM card you will save $120+ per year.
NOTE: Charles Schwab is currently only available to Americans. Sorry non-American friends, hopefully they sort this out for you soon
Alternatives for non-americans:
Here is a list of checking accounts that Nerd Wallet recommends.
I have only used the Charles Schwab checking account so I can not recommend an alternative. Can you? I will credit whoever provides me with useful information here.
This is a very common question amongst readers and soon-to-be long term travelers. Before you consider carrying $10,000 in cash, read below.
Here's the deal, pulling money out of the ATM is by far the best way to access cash abroad. ATMs give fair exchange rates, they're located nearly everywhere, and with the right checking account, you pay NO ATM FEES anywhere in the world.
Protip: As you travel, slowly deposit chunks of money from your high interest online savings account (Capital One 360) into your online checking account (Charles Schwab) so you can access enough (via ATM) for daily spending while still earning maximum interest.
#3 Credit cards for long term travel
While on the road, you will inevitably need to make some large purchases (flights, big excursions, occasional splurge hotel room, etc).
In order to make the most of these purchases you will want to open a travel rewards credit card. A card that gives you points/miles each time you use the card and has NO foreign transaction fees. Here is a great list of credit cards with NO foreign transaction fees by The Points Guy. I personally use Capital One's Venture card and I'm very happy with it after 3 years.
Why I use Capital One's Venture card?
2 miles / dollar spent on any purchase
40k bonus mile after you spend $3k total in the first 3 months of opening the card [bonus worth roughly $400]
No foreign transaction fees
Rewards never expire.
*I don't think this is the only good card on the market, however I am very happy with it so far. I had some fraud on 2 separate occasions and both times, Capital One caught it very quickly and reimbursed everything with out any hassle. Very pleased with their customer service.
Some cards give away 50,000 miles just for opening the card, others require you to spend $3,000 in the first 3 months in order to get your 50k miles.
I recommend opening a new credit card each time you have big expenses coming ups so you can take advantage of the bonus miles. Lots of long term travelers boast that they haven't paid for a flight in 3 years. Sounds pretty good, right!?
Most flight hackers use a free service called Award Wallet to manage all the rewards on your credit cards.
Overview of long term travel finances – I love these 3 cards
Nest egg = online saving account with
1% interest (Capital One 360)
Day to day spending = Checking account with no ATM fees (Charles Schwab)
Big purchases = travel rewards credit card with no foreign transaction fees (Capital one Venture)
Useful and free phone application that allows friends to pay each other quickly and safely. Connects to your checking account so when you pay someone the money comes straight from your checking account. When someone pays you, you just "cashout" from the app and then the money is transferred into your checking account.Everyone I know uses this application. Easy.
*Venmo is owned by Paypal. They make money because people forget to "cash out" for a period of time allowing Venmo to "put your money" to work earning interest. A completely reasonable way for Venmo to make money.
Useful to see all your accounts in one place. Includes 401k and any other investment vehicles you use – remember to set them to a position that won't require you to monitor them daily (unless, of course, you plan to day trade while traveling like Marcello from WanderingTrader.com)
Useful to have an account in case you do freelance work, or want to pay big expenses through Payal to be safe.
Since you worked so hard saving up for long term travel, it's smart to keep track of your daily spending. Even if you don't track it down to the centavo, it's useful to spot trends.
*Example: After analyzing your spending, you realize you spend 2x your daily budget on 'travel days.' Save money by traveling to fewer destinations. Bonus: you'll get deeper into each location.
Helps when you need to convert monies and you're not connected to WIFI.
General money management tips for long term travelers
Bring multiple Credit Cards and Debit cards just in case you either… lose one, the ATM doesn't like your card, or a card get's stolen. (happened to both Anne and I during our trip)
Tell your bank you will be traveling. Give them exact countries and a rough timeline if you can. Each bank does this process differently
Don't forget to link your savings account, checking account, and credit cards before leaving your home country. Some cards require you to show proof of US address or physically mail them a form. (Why the hell any company would require paper forms is beyond me)
Get all your credit card statements in email form instead of mailed to your house (save trees and welcome to 2015)
Plan ahead if you're going off the grid – certain areas don't have ATMs and you'll want to stock up before that time comes.
Be mindful of ATM limits per day (some are $500, some less) – comes into play when you need to pay a big expense – also a benefit of having 2 cards in case you're in a bind.
Spread out your credit cards and cash around your backpack, daypack, and on your person. Minimizes risk of losing it all!
I'd love to hear from you… Whats your #1 tip for managing money abroad?
Former corporate sales rep turned nomadic entrepreneurial yogi. Street food ninja, avid outdoorsman, craft beer geek, and live music junkie. Co-founder of The Yoga Nomads.
7 reasons why all yoga teachers need a website →
Digital Nomad Packing List: Everything You Need to Travel in 2017 →
Meet Bastiaan Blikman from Want2discover.com →
7 Special Moments at Oregon Eclipse 2017 →
[…] A&B: We had both saved money from being in corporate America for a number of years beforehand. We also made sacrifices before we left like moving back home and cutting down expenses wherever we could. Also, traveling throughout India and Southeast Asia is super cheap. Check out our strategies for banking while traveling. […]
optionsXpress » Stocks, Options & Futures
We can't find the page requested. If you typed in the address, double-check the spelling. If you got here through a link, let us know where you came from and where you were headed. We'll take care of it as soon as possible.
Brokerage Products: Not FDIC Insured · No Bank Guarantee · May Lose Value
optionsXpress, Inc. makes no investment recommendations and does not provide financial, tax or legal advice. Content and tools are provided for educational and informational purposes only. Any stock, options, or futures symbols displayed are for illustrative purposes only and are not intended to portray a recommendation to buy or sell a particular security. Products and services intended for U.S. customers and may not be available or offered in other jurisdictions.
Online trading has inherent risk. System response and access times that may vary due to market conditions, system performance, volume and other factors. Options and futures involve risk and are not suitable for all investors. Please read Characteristics and Risks of Standardized Options and Risk Disclosure Statement for Futures and Options on our website, prior to applying for an account, also available by calling 888.280.8020 or 312.629.5455. An investor should understand these and additional risks before trading. Multiple leg options strategies will involve multiple commissions.
Charles Schwab & Co., Inc., optionsXpress, Inc., and Charles Schwab Bank are separate but affiliated companies and subsidiaries of The Charles Schwab Corporation. Brokerage products are offered by Charles Schwab & Co., Inc. (Member SIPC) ("Schwab") and optionsXpress, Inc. (Member SIPC) ("optionsXpress"). Deposit and lending products and services are offered by Charles Schwab Bank, Member FDIC and an Equal Housing Lender ("Schwab Bank").
© 2017 optionsXpress, Inc. All rights reserved. Member SIPC.
Charles Schwab 2.01% checking account
* No monthly service charges
Do I pay ATM fees?
Schwab does not charge any ATM fees, and we reimburse any ATM fees you are charged worldwide.2 When you make an ATM transaction, you may receive a message such as %u201CYou will be charged $2 for this transaction. Proceed?%u201D Just click yes and we%u2019ll rebate the charge to your account at the end of that month.
"Deposits for the Schwab Bank accounts are not accepted at any Charles Schwab & Co. branches. However, deposits to your Schwab Bank Investor Checking account can be made by transferring funds from your Schwab One brokerage account and by mailing deposits to Schwab Bank."
2) Overdraft transfers, 1 per transaction
3) "Target balance transfers", where a daily transfer is made to keep the checking balance at a particular level.
It will automatically sell FSLXX holdings to cover obligations such as billpay, checks, and ach transfers. There's no fee for this.
Your Online Banking and Checking Resource
High customer satisfaction
No fee for more than 18,000 ATMs
Free online checking, no minimum balance
Free online money-management software
Phone support not 24/7
Fees for using other banks' ATMs
No interest on checking
Low interest on savings
Bank of America earns top ranking in some of the latest comparison reviews of big banks that offer online banking and online checking accounts. Its advantages include a vast network of branches and ATM machines, plus free online money management software called Bank of America My Portfolio. Checking accounts online and online bill payments are free with no minimum balance or other special requirements, and the guarantee covers timely bill payments as well as online security. Live phone support is seven days a week but not 24 hours a day. But the main drawback is the fee for using an ATM not part of the Bank of America network. For unlimited reimbursement of ATM fees plus better interest rates, consider Schwab Bank.
Pays interest on free checking accounts online
No minimum balance
Unlimited ATM fee reimbursements for withdrawals
Integrates with free savings, brokerage accounts
Yield can't compete with reward checking
ATM fees not reimbursed for balance inquiries
Can deposit only into brokerage account at Schwab offices
Though Charles Schwab doesn't pay the highest interest rates available, the Schwab Bank High Yield Investor Checking is a free online checking account that does earn the average annual percentage yield (APY). Charles Schwab reimburses unlimited ATM fees for withdrawing funds (though fees for balance inquiries aren't eligible). Checks are free, online bill paying is free, and you get a free brokerage account at the same time. None of the accounts incur monthly fees or require a minimum balance, and of course it's easy to transfer money among them. For an online banking account with more than 18,000 ATMs nationwide, we recommend Bank of America, although the free checking account earns no interest.
No fees or minimums
Long track record with good customer service
Great web interface
Free account access at 32,000 Allpoint ATMs
Not the highest savings account APY
No blank paper checks
Online-only bank ING Direct has been in operation since 2000, and in addition to being one of the oldest and best known of its kind, it is also one of the most trusted. ING Direct's customer service is very good, but the bank gets the most praise for its online interface, which is clear and fluid. ING Direct's savings account has no minimum deposit and no fees, though it doesn't have the highest APY either. Cash withdrawals are free on Allpoint's network of 32,000 ATMs. ING also offers a checking account. Though it doesn't provide blank paper checks, customers can request checks be printed and mailed to recipients on an ad hoc basis.
Online savings for special purchases
High interest on savings
Helps save for specific purchases
Social networking for encouragement
Bonus percentage at retail partners
Requires automatic monthly deposit
Withdrawals can take over a week
Not a solution for emergency savings
SmartyPig, an online savings plan offered in partnership with West Bank, offers online savings accounts that pay a competitive rate of interest. What makes SmartyPig special, however, is that it's designed to help users avoid credit card debt by saving for big items instead. (The minimum savings goal is $250.) Each savings goal requires a separate SmartyPig account, funded by an automatic monthly direct deposit (though you can add other deposits any time). SmartyPig also integrates social networking, by letting you share as much of your goal and progress as you choose, with people you invite. Withdrawing money with a debit card, check or gift card can take over a week. You can also transfer the funds back to your primary bank account, which typically takes three to four days. For emergency savings, we suggest an online savings account at ING Direct or FNBO Direct.
No fees or minimum balances
Penalty-free CDs
One of the highest APYs for savings
Relatively new to savings accounts realm
GMAC Financial Services, an auto financing company, renamed itself Ally in 2009, and added personal savings accounts to its portfolio. Ally has been aggressively attracting new business by charging no fees or requiring no minimum balances. While we like Ally's APY for online savings accounts, Ally also gets praise for its penalty-free certificates of deposit, which allow clients to cash out early while still earning interest at the full rate. Ally's straightforward approach is appealing, but we still recommend Ally's rival, ING Direct, for no-nonsense online banking, since ING has been around much longer.
Free online checking accounts with interest
Very good ratings for bank stability
24/7 phone support plus mobile banking
Deposits accepted at 13,000 affiliate ATMs
Minimum opening deposit $1,500
Complaints about deposit delays
Online bill paying not always free
Complaints about customer service
EverBank is not the best online bank overall, but it pays higher-than-average interest rates on its FreeNet online checking accounts. The minimum opening deposit is $1,500, but after that there's no minimum balance. A bonus for new checking accounts online provides a special interest rate on checking for the first year, and a competitive yield on a money market savings account. EverBank pledges to keep its interest on checking accounts within the top 5 percent of competitors' rates. One drawback is that the fee for online bill paying (*Est. $5 per month) is waived only if you maintain a balance of at least $5,000. EverBank doesn't charge its own ATM fees, but will reimburse fees from other financial institutions – again provided that you have a balance of at least $5,000 when you open your checking account. There have also been some complaints about poor customer service and delays in crediting deposits. EverBank gets good ratings for bank stability, but you can get a higher rate of interest plus unlimited ATM reimbursements at Schwab Bank.
Phone support 24/7
Mobile banking
Free checking, online bill payment if you meet terms
Half as many ATMs as Bank of America
Monthly fee for checking unless you meet terms
Complicated rates, terms that vary by state
No interest on checking, low on savings
Citibank, a big traditional bank, offers a nice combination of branches, ATMs and online banking. Access to 24/7 live phone support when you open checking account online, plus a zero-liability guarantee for unauthorized use sweetens the deal. The main trade-off for this extra convenience is a monthly fee for no-interest checking account online (*Est. fee variable by area) – unless you arrange a monthly direct deposit, pay two bills online each month or maintain a balance of at least $1,500. Terms for savings are better, with a minimum opening balance of $100. Citibank gets mixed reviews for customer satisfaction – top ranking in some surveys, quite a bit lower in others. Among the biggest banks, Bank of America gets higher ratings and provides a bigger ATM network.
Good customer service, 24/7 phone support
Free online money management software
Mobile banking
Comparatively low interest
Various fees and minimums
Charge for using non-Wells Fargo ATMs
Wells Fargo competes well among other large banks in the U.S. Its online banking operations have some innovative features, such as free online money management software called My Spending Report and mobile banking. Customer satisfaction is high, and many are pleased with Wells Fargo's round-the-clock support. However, Wells Fargo has many of the drawbacks associated with traditional banks: It has a complicated system of fees and minimum balances on many accounts and savings accounts have a significantly lower APY than online-only banks such as ING Direct or Ally Bank. There's also a fee for using ATMs not on Wells Fargo's network, something some that other banks (such as Schwab Bank) refund to their account holders.
Offers separate, interest-earning bill-paying account
Good customer service
No paper checks available
Only a 2-star rating for stability
Middle of the pack for customer service
Not the easiest web interface
HSBC Advance (formerly HSBC Direct) is an Internet bank, but you can also conduct business at HSBC Bank, which has branches in several states. Gone are the days when HSBC Advance ranked around the top for its return on online savings; reviews now position it more in the middle of the pack. Terms are good: You can open a savings account with only $1, and there's no minimum balance to maintain. Three ATM fees (from non-HSBC ATMs) are reimbursed each month. A free online bill-payment account is also available, with quick transfers between that and savings. For a savings account that gets better reviews, we recommend ING Direct.
Competitive interest rates
No minimum balance
Free online bill payment account
Can use about 400,000 ATMs
Only six withdrawals or transfers a month
ATM fees except at about 300 ATMs in six states
Slow deposit credits and withdrawal transfers
Fairly complex account setup process
FNBO Direct earns top marks for online savings and bill payment – with competitive interest rates and no fees or minimum balance – plus live phone support 24/7. You can make up to six withdrawals or transfers per month from the online savings account – including quick transfers to the bill payment account. Transfers to other banks take two or three days, so – as with all online savings accounts – you have to allow extra time to get access. You can withdraw smaller amounts by ATM, but at most of the 400,000 ATMs in the Plus network, FNBO will charge a fee in addition to the ATM owner's fee. The parent bank, First National Bank of Omaha, has earned good ratings for stability. If free ATM access is more important to you than a high savings rate, consider a savings account at Bank of America, which has more than 18,000 ATM's nationwide and also offers free checking.
Charles Schwab High Yield Investor Referral Bonus: $100 Promotion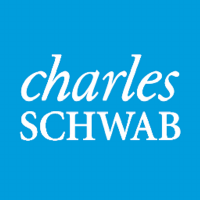 Available nationwide, Charles Schwab is offering a $100 Bonus when you open a brokerage account and a High-Yield Investors Checking account. Offer is only available to new Charles Schwab customers. Charles Schwab does not list an expiration date so don't hesitate to join today! The Schwab Bank High Yield Investor Checking Account has no ATM fees worldwide with their popular online checking account. There are no monthly service fees, you'll earn interest on your balance, and your account is FDIC-insured.
Editor's Note: Sources state that Charles Schwab no longer has the requirement that you have to deposit and maintain $10,000. Also Applying for this Debit Card will result in a Hard Pull (HP) on Equifax (EQ).
Account Types: High Yield Investor Checking
Maximum Bonus (Referrer): $0
Maximum Bonus (Referree): $100
Availability: Nationwide (Bank Locator)
Expiration Date: Unknown
Soft/Hard Pull:Soft Pull or Hard Pull? Let us know!
Credit Card Funding: Unknown
Direct Deposit Requirement: Yes
Additional Requirements: Deposit at least $10k within 45 days of opening account
Monthly Fees: None
Early Termination Fee: Must maintain balance of $10k or bonus can be taken away.
Charles Schwab High Yield Invest Checking Features:
No Monthly service fees and No Account minimum
Unlimited fee rebates from any ATM worldwide1
A 0.06% APY variable interest rate on any balance2
Free bill pay on Schwab.com and Schwab Mobile
Apply for Schwab Mobile Deposit™ to deposit checks from anywhere
Free standard checks and a Visa® Platinum debit card once the account has been funded.
FDIC insurance up to $250,000
A linked Schwab One® brokerage account
Link to Apple Pay™ to make purchases with your iPhone® 6 or iPhone 6 Plus
Open a Charles Schwab Brokerage Account
Go on the Charles Schwab's Promotion Page
Choose "Schwab Bank Checking Account".
What you'll need:

U.S. permanent resident address
Social Security Number or Tax Identification Number
Employer's name and mailing address (if applicable)
Take advantage of Charles Schwab's $100 Bonus Promotion when you open a Brokerage account and High-Yield Checking account. Sources state that Charles Schwab no longer has the requirement that you have to deposit and maintain $10,000. Keep in mind that applying for a debit card with Charles Schwab will result in a hard pull via Experian. With a Charles Schwab debit card, you'll receive no Atm fees worldwide. Also, with no foreign transaction fees, this may be a valuable card for you to make spend on travel. I recommend completing this offer and link it to your brokerage account. If you are a frequent international traveler, you will have ease with withdrawing cash. Make sure to check out our complete list of Bank Referrals!
Anthony Nguyen, founder of Bankcheckingsavings.com, has a passion for finding the best deals, bank promotions, credit card offers, cash back, points & miles, and everything in between. Contact Anthony for media/advertising.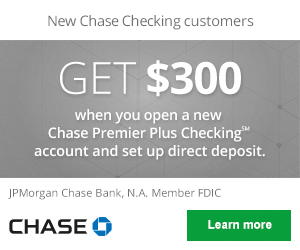 Chase Premier Plus Checking SM Get $300 when you open a new Chase Premier Plus Checking SM account and set up direct deposit.
Chase Total Checking® + Chase Savings SM Get a $200 bonus when you open a new Chase Total Checking ® account and set up direct deposit. Also get a $150 bonus when you open a new Chase Savings SM account, deposit a total of $10,000 or more in new money within 10 days & maintain a $10,000 balance for 90 days.