T-Mobile Launches Simple Starter Plan
T-Mobile has launched a new plan for basic users who don't need unlimited data. They're calling it Simple Starter. For $40 a month, you get unlimited talk and texting, but only 500MB of LTE Data. Customers can either bring their own GSM device, buy a new one using T-Mobile Equipment Installment Plan (EIP), or go for the Jump upgrade program. Simple Starter is the first of 3 consecutive announcements the wireless carrier will make. The Simple Starter Plans will start on April 12th.
Day 1 of 3: T-Mobile On a Roll Again with Multiple Initiatives … First with the Launch of its All-New "Simple Starter Plan"
Un-carrier introduces zero-risk, no annual contract plan for value-conscious Americans – and much-needed relief from other carriers' high-risk entry-level contracts
BELLEVUE, Wash. – April 9, 2014 –T-Mobile US, Inc. (NYSE: TMUS) has announced the first in what it promises will be the rapid-fire roll-out of multiple initiatives to extend its Un-carrier consumer revolution to several new fronts. First, the company today introduced its all-new Simple Starter value plan, designed to offer a desperately needed alternative to the data overage-intensive entry-level plans the largest US carriers target at Americans. This new plan makes T-Mobile the only major U.S. carrier to offer a single line of 4G LTE data @ just $40 a month.
Launching April 12th, the Simple Starter plan – at only $40 a month for unlimited talk and text and up to 500MB 4G LTE data and tethering – is purpose-built for value-conscious wireless customers and small businesses that want predictability and affordability, and promises absolutely no data overages. All on America's fastest nationwide 4G LTE network.
"Un-carrier is a movement, not a marketing strategy. We are freeing consumers from the predatory practices of traditional US wireless companies and that includes these plans that start with a low price and a low data limit, but then hit you with insane fees if you send one too many emails," said John Legere, president and CEO of T-Mobile. "It's wrong! And I personally want to drive those ridiculous schemes out of this industry. We will continue to be relentless and bring this forced march of change to the market every day so consumers can be creative with and enjoy the true benefits of wireless. I know we have it right and when we all are done reporting results from the first quarter – I think you'll share my conviction."
T-Mobile contrasted its new flat-rate value plan against AT&T's entry-level plan, whose costs immediately jump by $20 increments – in what amounts to a massive 44% price hike on those customers least able to absorb overages and bill shock. With Simple Starter, you'll get a ton more data compared to AT&T's 300MB, and you'll never pay data overages again – ever. And with data capped at 500MB, you'll never pay more until you choose to pay more – by purchasing additional data sessions whenever you like.
"Today, we are introducing a zero-risk value plan that will give consumers everywhere a predictable and affordable solution," said Mike Sievert, Chief Marketing Officer for T-Mobile. "Even more important, we are the only major U.S. carrier to offer a single line of 4G LTE data at just $40.00 per month. It is a fantastic deal!"
And, just as with all Un-carrier customers, those on the Simple Starter plan can enjoy many of the same benefits of being with T-Mobile, including America's fastest nationwide 4G LTE network, and paying little or nothing down for your new device on T-Mobile's equipment installment plan (EIP).
Simple Starter customers also qualify for T-Mobile's break-through "Contract Freedom" offer which pays the entire contract Early Termination Fees of customers who switch to T-Mobile and trade-in their phones. The plan also qualifies for the company's revolutionary JUMP!(TM) upgrade program, so customers can choose to get handset protection and they can upgrade when they want. Plus, as always with T-Mobile, there is the freedom of no annual service contract.
The company added that Simple Starter is designed as a domestic plan for people that don't have a need for international texting and roaming. However, for customers that do want additional international benefits, the company's flagship Simple Choice plan includes unlimited international data and texting from 120+ countries and destinations, plus unlimited international texting from the U.S. to virtually anywhere all at no extra charge.
For more information on what to expect from the Un-carrier in the next three days, check out President and CEO of T-Mobile, John Legere's blog about the upcoming initiatives being rolled out. And for further information, visit the T-Mobile Newsroom.
Welcome to the Unofficially Official T-Mobile Subreddit!
This is a subreddit dedicated to T-Mobile USA. Feel free to seek help to your troubles here, whether the problems are with the service, your phone, or John Legere's behavior. Do note that while this subreddit is very much focused on T-Mobile USA, we do not mind questions about T-Mobile in other countries, though we may not be able to answer questions about T-Mobile overseas.
While we do have a ton of T-Mobile employees who frequent this place, (and even some on the mod team!) this is not an official, moderated-by-T-Mobile subreddit.
Posting Guidelines: Just in case the sidebar left you wanting a little bit more.
General FAQ. Some common questions we get on this subreddit.
If you're writing a big complaint post or a rant, here's how to do so in a way that will help us solve your problem. Currently a work in progress.
Check out our canned responses to common posts and questions that anyone on /r/tmobile can use.
The Guide to Switching to T-Mobile.
Phone compatibility table. If your phone isn't listed, post a question.
Frequency bands and how they affect you.
If you live in a more rural area, you might want to check out the Roaming FAQ while you're at it.
For the more time-sensitive promotions, here's a list of them and the caveats of each.
and for the curious, a list of past promotions.
Coverage Maps, Network Tech, The Works
Coverage maps are a computer model prediction of coverage. T-Mobile wants as accurate coverage maps as possible, but due to the nature of wireless, it is not perfect. Coverage maps should be used to get an idea of outdoor coverage, but never be considered a promise or a guarantee. Non-TMO resources are available in the list below, like Sensorly, Opensignal, and CellMapper, which use apps on people's phones to map coverage; still, no map is perfect and these should be used to get an idea of coverage only.
Another important thing to note is what phone you are using. Some phones do not support T-Mobile's Extended Range LTE (Band 12), like the iPhone 6 and prior. These phones may not have the same reception as newer phones.
T-Mobile's official Coverage Map
T-Mobile's legacy Coverage Map
T-Mobile's old Prepaid Coverage Map
T-Mobile's Native Coverage Map (No Roaming)
Sensorly, a crowdsourced coverage map made by you.
Opensignal, another map akin to Sensorly.
CellMapper, Crowdsourced coverage map which includes towers location and LTE Bands.
Spectrum Gateway, a site maintained by the excellent /u/sgteq documenting T-Mobile's band 12 rollout.
Ookla Speedtest: Measures ping, download and upload speeds. Mobile apps available for most platforms.
Ookla Pingtest: Shows ping and packet transmission data. While no mobile app is available it can be run from a tethered computer if need be.
iOS IPv4/IPv6 Fix: Try this profile if you're running into IP issues on your iOS device. It enables address translation.
Network Guide: If you wish to learn more about what makes T-Mobile's network tick.
Coverage in your house need a boost? T-Mobile offers three products under the term "Cellspot9quot; to help:
4G LTE CellSpot: Broadcasts a cell signal and piggybacks on an ethernet connection, like your home internet. Or it could even be a different wireless carrier's connection, if you tether/route it through ethernet. Required an internet connection.
Signal Booster (Nextivity Cel-Fi RS3): Broadcasts a cell signal that it is receiving from a "Window Unit" that you place somewhere else that has a better signal of at least 1 bar, like on a window sill. Communication between the two units is via a proprietary 5Ghz wireless signal. Does not require an internet connection.
Wifi CellSpot (Rebranded ASUS RT-AC68U): Doesn't broadcast any cell signal. It's a router, a really good one. It comes pre-installed with firmware that has optimizations for VoIP, or whatever WiFi calling is. Requires an internet connection.
t mobile equipment installment plan
T-Mobile continues to blaze across the wireless spectrum. The un-carrier, noted for their new contract-less offerings, has had phones and tablets on an in-house financing program called "equipment installment plans". After shedding the traditional wireless subsidy model, the company began offering qualified customers the ability to make a monthly payment on their device. After the monthly payments the device was theirs to keep and they could even take it to another carrier.
The equipment installment plans are different from subsidies because they function more like in-house financing than the model for mobile phone purchasing that had been around for the previous 15 years.
With the equipment installment plan, like just about any finance program for a product, customers can choose to pay off the device early, and avoid any additional charges. Once that device is paid off the customer can easily upgrade to another device.
Now, Technobufflao reports that on Wednesday T-Mobile announced that customers can use the equipment installment plans to purchase accessories, a move that only T-Mobile is doing.
It makes complete sense to start offering accessories on the same plan because accessories often carry the most margin in a wireless retail setting. Accessories can either be purchased through the equipment installment plan as "add-ons" when the customer purchased their phone or tablet. Or, if the accessory costs over $69 and the customer has an established account with T-Mobile, they can finance that accessory for up to 24 months.
Technobuffalo reported that the LG Tone Pro headset would cost a T-Mobile customer $2.91 a month for 24 months, with $0 down.
Weekly Plan Spotlight: T-Mobile Buy one S8, Get one Free
We're back once again with the Weekly Plan Spotlight, a feature where we take a look at the best plans and offers coming down the pipe from mobile carriers. This one's pretty hot, and it's coming to us from T-Mobile.
Buy one S8 or S8+, Get Another Free
That's right. For a limited time, good old Magenta is offering both new and existing customers the opportunity to snag a Samsung Galaxy S8 or S8+ for free, provided they buy one first.
This offer is pretty straightforward, so let's hop over to the fine print.
First of all, this offer is only available on the installment plan with T-Mobile. If you're a new customer, all you have to do is hop on the Equipment Installment Plan and activate on the T-Mobile One Unlimited plan. You'll purchase both phones on a plan that lets you pay monthly for them over the course of 2 years, but once they're activated you just log into your T-Mobile account and fill out the online rebate form. You'll get your cash back within two months.
If you're already a T-Mobile user, you can still take advantage of this offer. All you have to do is choose your new device on the Equipment Installment plan with a voice line and unlimited data.
Rebates come in the form of a prepaid MasterCard. Those who choose the Galaxy S8 will get $750 back, and those who spring for the S8+ will get $800.
Be sure you apply for your rebate within 30 days of activation.
Now for the super-fine print, most of which is just par for the course with these types of things.
Of course, you'll have to pay any relevant taxes on any phones you purchase up front. The Equipment Installment Plan lets you parcel out your payments over two years so you don't have to drop all that cash at once, but you will have to complete the payment in full by the end of 24 months.
If you cancel your service, naturally you'll still owe T-Mobile for any remaining device balances.
Wireless Carriers Embrace Equipment Installment Plan Risk to Gain Benefits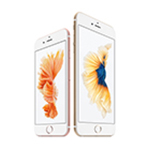 The wireless industry is undergoing a significant shift in the distribution of devices used on their networks. Equipment installment plans (EIPs) are taking hold, replacing the historical model of subsidizing devices with term contracts. Both carriers and equipment manufacturers are embracing the new EIP model, with interesting implications.
Apple recently unveiled an EIP program for the iPhone, decoupling the device from the wireless carrier. Their plan promises customers a new iPhone every year in exchange for a monthly payment of at least $32. Samsung is expected to follow suit with their Galaxy smartphone line. There is considerable debate regarding these moves, with potentially negative consequences on wireless carriers.
Wireless carriers have also introduced the new method for distributing devices for use on their network. Sprint, T-Mobile, and Verizon have all capitalized on the release of the iPhone 6S to promote their own EIP program. Indeed EIP and leasing/financing device purchases are changing the game for the wireless industry, with both risks and benefits involved.
With Benefits Comes Equipment Installment Plan Risk
One of the benefits of EIPs appears to be subscriber growth, at least initially. T-Mobile has shrewdly used an EIP strategy to help them achieve the fastest subscriber growth rate of late, among the big four carriers. That's one reason why their competitors have introduced similar plans. There are also some financial benefits for using EIPs.
It allows wireless carriers to book the revenue of the device at the time of the sale, resulting in higher equipment revenues than under the previous subsidized model. It also allows them to do some "financial engineering" by using the EIP payments as collateral to raise cash or finance debt.
"All of the big carriers are likely to use equipment as collateral for financing in 2015, Jefferies Group LLC equity analyst Mike McCormack wrote in a February research report," reports Bloomberg Business in a recent article.
But with opportunities come risks as well. Perhaps the largest risk is the bad debt potential associated with EIPs. If customers stop paying the bill on that shiny new $650 iPhone, what's a carrier to do? T-Mobile was one of the first carriers to embrace EIPs and is working to mitigate risk. They set aside $106 million in 1Q15 for credit losses associated with EIPs, adding to a reserve that totaled $433 million as of March 31st, according to the Bloomberg Business report.
"These EIP offerings subject us to increased risks relating to consumer credit issues, which could result in increases to our bad debt expense and potential write-offs of account balances under the EIPs," said T-Mobile in a recent SEC filing.
Carriers are also embracing technology solutions to mitigate equipment installment plan risk. There are now solutions on the market that allow carriers to remotely disable devices should a customer stop paying on their EIP. SecurityCoverage and Conversa Solutions recently introduced siperLOCK, targeting regional wireless carriers with a device locking solution.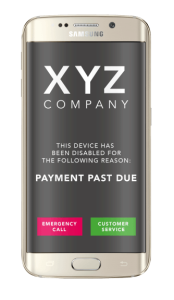 Source: Conversa Solutions
"Regional carriers do not have the capital to support EIP programs like the Tier 1's do and the amount of collections weighing them down is extraordinary," said Robert Reed, President of Conversa Solutions LLC in a press release. "siperLOCK enables the regional carriers to secure their assets until the customers have fulfilled their EIP financial commitment."
It's too early to determine the full impact of EIPs. But there are clear early benefits and associated risks. The continual innovation and attractiveness of wireless devices will always draw in customers. Will EIPs become the new norm for the wireless industry? Stay tuned.
Did you like this post? Please consider sharing it: