Capital One Venture Rewards Credit Card Review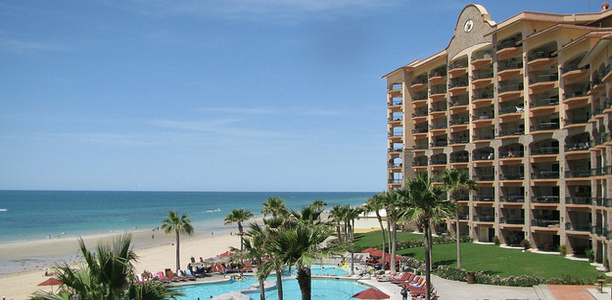 Let's take a closer look at the credit card Money Magazine called the "Most Rewarding Card if you crave free airline flights."
First off, "Capital One's Venture Rewards credit card" is a travel rewards credit card. So if you don't travel often, you may want to look at another card.
Also note that you need so-called "excellent credit" to get approved for this credit card, which is yet another reason why you should stay on top of your credit.
Of course, their definition of excellent credit might differ from other issuers, so it may not really be that hard to get approved for this card. Per Credit Karma, customers are getting approved with credit scores in the mid-to-high 600 range.
On to the rewards…you get two miles per dollar on every purchase made with this card, hence the "double miles" phrase Capital One often throws around.
Additionally, you get a one-time bonus of 10,000 miles if you spend $1,000 in the first three months as a card member, which is worth $100 in free travel.
You can also earn 15 extra miles per dollar spent if you shop in the Perk Central retail network, which consists of a variety of top retailers.
The "miles" can be used for any travel expense, including airline tickets, hotel rooms, car rentals, vacation packages, and more.
There are no blackout dates, no limit to how many miles you can earn, and your miles do not expire.
You can fly on any airline you choose and buy your tickets anywhere (such as a cheap online travel website). Once you find the best deal, simply use the Venture Rewards card to book it, then redeem your miles online or by phone to get reimbursed.
Once you do so, you'll be credited for the purchase and you will see a credit on your statement.
It's very simple to calculate how much you've earned with the Venture Card. Simply add two zeros to your travel costs to see how many Venture Rewards miles your travel will cost.
For example, if a flight costs $500, you'll need 50,000 miles to get that flight for free.

As you can see, if you spend $1,500 a month on your Venture Rewards credit card, you'll earn 36,000 miles annually, which is worth $360 in travel.
Miles can also be redeemed for cash, gift cards, merchandise, and more, though the rates for these redemption options vary and are subject to change. In other words, the value per mile is cut in half generally.
Also note that these are fake miles because they aren't actual airline miles, just credit card points that you can use toward travel at twice the normal redemption value.
Capital One is also currently offering a so-called "double miles challenge," where they will give you double miles on your 2011 purchases made with a competing travel rewards credit card.
So if you spent $50,000 last year on your American Express Blue Sky credit card, then switch to the Capital One Venture Rewards card, they'll credit your account with 100,000 bonus points, which is good for $1,000 in free travel rewards.
All you have to do is spend $1,000 within the first 90 days of cardmembership, and send them a year-end summary from the old travel rewards credit card for verification purposes.
*This is only good for new Venture Rewards cardholders, and Capital One is only giving out one billion bonus miles. The bonus ends May 1st 2012, or as soon as miles run out.
The Capital One Venture card comes with a $59 annual fee, though it is waived for the first year.
Both the purchase credit card APR and balance transfer APR are a variable 11.9% – 19.9%. The cash advance APR is a variable 24.9%.
There isn't a balance transfer fee, but there's not much sense in transferring a credit card balance to such a high interest rate when there are plenty of 0% APR credit cards out there.
Finally, there is no foreign transaction fee on the card, which is a perfect fit for a travel rewards credit card.
All in all, the Venture Rewards card seems to be a good deal. It has a relatively low annual fee, a better than average rewards program, and some nice perks.
It's probably also easier to get approved for than other credit cards in its class.
At the same time, you may be better off with a pure cash back credit card that will help you earn more money in the long run, especially if it has a handsome opening bonus.
If you don't want to pay the annual fee, but like what you see, Capital One also offers the "VentureOne Rewards Credit Card."
It has no annual fee, but only allows you to earn 1.25 miles per dollar on every purchase.
However, you still get the benefit of avoiding foreign transaction fees without paying an annual fee, which is certainly a plus.
Also take a look at the American Express Blue Sky credit card, which offers similar benefits and the unmatched customer service only American Express can deliver.
If you travel domestically, there's also the Southwest credit card, which comes with $400 in free flights after you make your first purchase!
Colin created this blog after spending several years in a job that required him to scour credit reports on a daily basis. His goal is to help individuals better understand their credit and get the most out of credit cards. View all posts by Colin Robertson
venture credit cards
(A) $59 Annual Fee Version:
Rewards: Gives you 2 mile/$ back on every purchase. These points can be redeemed ANY travel purchase (any website, any airline, any rental, any hotel etc.) for a statement credit. If you don't travel a lot, these points may not be redeemable, so this is not a card for you.
No Foreign Transaction Fee: This cards shouts out to be used for travel. So go travel overseas and earn (2%) rewards, without any foreign transaction fees.
You get the zero foreign transaction fee on this card, but the rewards rate is lower. You get 1.25 miles/$ on every transaction, again redeemable for any travel purchase for a statement credit. The rewards rate may be lower but is still higher than the standard 1% cash back on every card. This is not a bad card given that there's no annual fee.
$59 Annual Fee Card Rewards = 2% of $7867 - $59 = $157.34 - $59 = $98.34
$0 Annual Fee Card Rewards = 1.25% of $7867 = $98.33
The amount of annual purchases above is the break-even point.
If you plan to spend less than $7867, the no-annual-fee card should be your choice.
Keyword Analysis & Research: venture card
Earn unlimited 2X miles with Capital One's Venture travel rewards credit card. Redeem anytime with no seat restrictions and no foreign transaction fees.
Here's why the Capital One Venture Card probably isn't the best card for you, despite the card's excellent marketing. Here are some better alternatives.
Get Started with a Ventra Card. Get a Ventra Card. or. Register a Card Important information for K-12 students. Learn More. Download the Ventra App today. Learn More
Reviews, rates, fees and rewards details for the Capital One Venture Rewards Credit Card. Compare to other cards and apply online in seconds.
May 20, 2017 · Be Warned: Not all travel credit cards are created equal! Read my review of the Capital One Venture card before you apply for one.
Capital One ® Venture ® Rewards Credit Card and Capital One ® VentureOne ® Rewards Credit Card are both popular credit cards .
Are you eligible for pre-qualified credit card offers? . Venture ® Travel Rewards . Investment products are offered by Capital One Investing, .
If you're the type of person who wants to have the best of everything, you might want to consider keeping the Capital One® Venture® Rewards Credit Card in your .
Enjoy a one-time bonus of 40,000 miles once you spend $3,000 on purchases within the first 3 months, equal to $400 in travel
With an iVenture Card package you can access the best tourist attractions and travel experiences for exciting destinations around the world.
Should You Get the Capital One Venture Rewards Credit Card?
The Capital One Venture Rewards credit card has received many positive reviews, and many claim it to be one of the best rewards credit cards out there. Indeed, the card sounds compelling, but there are some things that make it less perfect than you might think it is.
Let's break the Capital One Venture down.
• You will earn 2 miles per $1 spent. (2% cash back literally.)
• You will earn 40,000 bonus miles when you spend $3,000 within the first 3 months. (= $400)
• The $59 annual fee is waived for the first year.
• No foreign transaction fees.
• $0 Fraud Liability, Security Alerts.
• Visa Signature Benefits, such as travel upgrades and savings, shopping discounts, complimentary concierge service, 24-hour travel assistance.
The Capital One Venture credit card is a fixed-value credit card, meaning you will earn a number of points per dollar spent – in this case 2 points per $1 redeemable for 1 cent toward rewards. This makes it great for those who don't travel in first or business class, and who need more flexibility, because there are no blackout dates. Why?
Well, for example, a first-class roundtrip from New York to San Francisco on American would cost you $1,615 or 90,000 AAdvantage miles (depending on your dates, of course). To book this flight with points you earned with your Capital One Venture, you would need at least 161,500 points. Since you earn 2 miles per $1, you'd need to spend at least $80,750. Not to mention flights that cost $10,000 or more, where the amount of Venture points required can easily exceed 1 million.
As for flexibility, since these points are regarded as real cash, you can book your flight without having to wait for award availability. You can also redeem these points for any travel purchases, including hotels, cruises, car rentals, rail lines, limousine services, bus lines, cruise lines, taxi cabs, travel agents and time shares. Plus, you can redeem them in the form of a check or account credit, or gift cards.
To the contrary, your points are not that flexible when it comes to transferring them. They might be transferrable, but only between certain Capital One rewards account. Yikes. The alternatives? Chase Ultimate Rewards, Citi ThankYou, or AmEx Membership Rewards – transferrable points galore!
What's great about the Capital One Venture credit card is that you still earn miles on flights you book, so you can maintain your elite status and progress toward new one.
Another thing worth mentioning is their Purchase Eraser. When you want to redeem your points for travel, one of the 2 ways to do so is by using Purchase Eraser. This option was previously limited, since you couldn't erase travel charges with partial credit. Now, you can do so, but you must use at least 2,500 points ($25). For instance, you've earned your signup bonus, which equals $400. You purchased a $600 ticket. You can use those 40,000 points to wipe away a $400 travel charge, and pay the rest of the charge, in this case $200, in dollars. You can do this online or by calling Capital One Rewards center within 90 days from the date your travel purchase posts to your account. This option can sometimes come quite in handy.
What Capital One customers especially like about this credit card is travel protection they get, because apparently, Capital One monitors for fraud par excellence. Some people didn't even notice that unauthorized charges have been made on their accounts, but Capital One spotted fraudulent activities before those customers realized there were any. Another good point is that this card doesn't charge any foreign transaction fees. Those fees apply every time you use your card to make payments in a foreign currency. The most common fee is 3%, and even though this doesn't seem like too much, remember that for every $1,000 spent, you'll be paying $30 in foreign transaction fees.
Overall, this credit card is not that bad at all. Although experienced flyers prefer other credit cards, for example, the Chase Sapphire Preferred, because Chase Ultimate Rewards points are worth more, and there's more flexibility in terms of using points, we can't actually compare the Venture to the Chase Sapphire, because it would be like comparing cats to dogs. The Capital One Venture credit card comes with no surprises, you know exactly how much your points are worth and how you can redeem them. While co-branded credit cards are slightly risky, since both hotels and airlines tend to devaluate their points or miles, like we know Hilton, United, or Delta did, and we can get overwhelmed by credit cards with transferable points, such as the Citi Prestige, or the abovementioned Chase Sapphire, fixed-value credit cards are simple to use, and easy to manage.
The most important thing to remember is that not all points (or miles) are of the same value. Yes, 2 points per $1 sounds like a good deal, but it's not the same thing when you earn 2 Starpoints, or 2 Membership Rewards points, which are valued at 2.4 and 2 cents each respectively, and when you earn 2 Venture miles, each worth only 1 cent. Points from Hilton, IHG, or Marriott are worth less, but their programs are more varied, and there are always promotions thanks to which you can make great deals and enjoy free nights for a minimum of points, or even transfer them to get free flight tickets.
To put it all in one sentence: getting this credit card is a good deal, especially if you don't depend on any loyalty program.